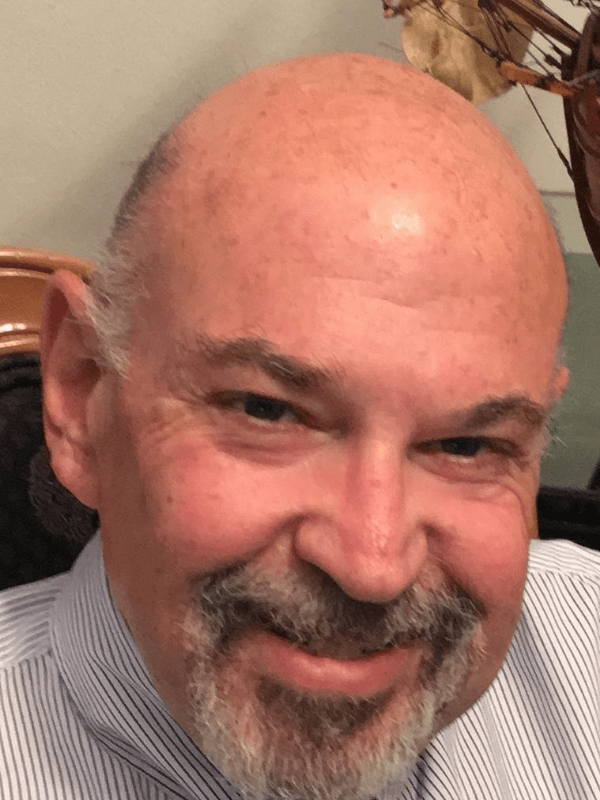 Aki Kalliatakis – Customer Service is a Professional speaker on customer care, customer sales and a conference speaker. He spent much of his time developing and presenting numerous courses for managers and supervisors in these various organisations and now available through Speakers Inc
Aki Kalliatakis is the founder and Managing Partner of The Leadership LaunchPad, a business focused on consulting and training in customer loyalty and customer care for almost 32 years. His degree in psychology gave him the basis for understanding people issues at work, and – after working in various positions in a number of industries – he now focuses exclusively on helping clients improve their customer management capabilities. The major goals of this work include acting as a guide to clients for creating the architecture, infrastructure, capability, and culture for customer profitability and loyalty. This includes a proprietary diagnostic instrument from which a company's strategy will emerge.
Aki is often invited to do keynote talks at local and international conferences, and conducts seminars and workshops for many global blue chip clients. As a keynote speaker, Aki dispenses practical advice for delighting customers, and his passionate, humorous and entertaining style reflects his childhood dream of playing in a rock band – a dream which he has not completely abandoned just yet! In addition, as a "closet academic," Aki lectures on various MBA and Executive Development Programmes at a number of local and international business schools like UCT Graduate School of Business, Wits Business School, Duke, (USA,) and Henley Business School.
Keynote and Topics
While Aki prefers to customise every presentation for the audience's needs, his expertise lies in helping companies and people to achieve their best potential. As such he develops talks around the achievement of organisational success with customers, but knows that it goes far beyond the platitudes often shared by executives. He can help all audiences to obtain insight into why taking care of customers is so important, what needs to happen from the customer's perspective, and how every person in the company can play a role through their actions. For managers, getting the best from their teams, or Turning Ducks into Eagles is about making sure that every person is not only able, but also willing and allowed to be the best they can be. How do create powerful habits in your culture without demoralising your team?
For people who work with customers every day, there are many skills and attitudes that help them discover The Magic in YOU! His most popular presentation is Delight Your Customers, and when it comes to dealing with issues when customers are unhappy, angry or experiencing difficulties, he shows how to Turn Terrorists into Angels. In This is Radical Marketing, he shows how the world of innovative marketing and navigating to the uncharted, unexplored, unexpected areas of customer experience can be where a business's future lies.
Most recently, as he approaches the traditional retirement age of 65, he has put together a really funny presentation on The Confessions of a Never-to-Retire Mad Man. In this he shares the lessons he has learned in the past forty years, and challenges conventional thinking to describe the true reality of business. He has also learned that the future of business lies primarily in the internet, so in his presentation Breaking Orbit, Click by Click, he examines the ways in which every business, large or small, can create unbelievable levels of customer loyalty.
Whether you seek to boost the morale or build the skills of everyone at all levels in your company – from salespeople, call centre agents, cashiers and tellers, receptionists, credit controllers, security guards, front-line staff as well as those in the back office support – Aki has addressed hundreds of thousands of delegates from Tehran to Toronto, from Gaborone to Georgia, from Durban to Dubai, and from Mali to Malaysia – with rave reviews. And the best new is that most of these are from young people who say this is the first time they see an old Baby Boomer that "gets it."
Testimonials:
As much as you can follow your company's procedures and guidelines in terms of customer service, yet your relationship with the customer should be a reflection of your true-self. And only then the communication and interaction would be real, as much as the smile on your face would reveal the joy and satisfaction you have gained from dealing with that specific customer… Thank you also for the great comments you put on my words. They were what I needed to hear although what I have asked was something a bit different but I should claim that all you said is exactly what I am involved it and it was a sign for me telling me I am going through my life's journey in a correct way. (Arezu Kohansal, Customer Loyalty System Supervisor at Mica Mall, Teheran.)
This was the most inspired workshop I think I have ever attended! Humble & honest. (Marinda Müller, Insurance Broker)
Sandy, thank you for the opportunity to have been part of the "Delight your Customer" training on the 11th and 12th. Aki Kalliatakis – Customer Service is for sure an asset for our company and I learned and refreshed so much of the values that I strive to live daily. The way in which Aki presented the training was very refreshing. (Liz Kotze, Santam Insurance)
Hello Aki, What an experience! You are absolutely excellent, fantastic, unbelievable. I could listen to you all day. I would love to sit with you and just chat someday when you are in my town. Although the traffic getting into Cape Town was horrific on both days, it was worth it over and over again. Thank you for the course – it was the best I have ever attended in my 29 years at Santam. (Hester Victor.)
Aki, can you believe that I still think and talk about you often? So when your ears rings, please know that it is me!! In English we talk about a GLASS CEILING that we all have. I can't think of an Afrikaans equivalent. Well, it's like a personal LIMIT we put on ourselves. We tell ourselves that we will NEVER go past this limit. Limits are good, but in most cases our limits are set SO LOW!!! Well, Aki, when I met you, I had a glass ceiling. Every time I wrote the RE, the glass ceiling stopped me. It's like pushing your face against the glass, but not getting through it. Well, sweetie, you've SHATTERED that glass ceiling!!!!!! In sy moer!!! LOL. And now only the SKY is the LIMIT for me. You are a superstar and you should be SO proud of yourself! Thank you for being in my life. (Yolande X)
Aki, have you ever considered a job as a comedian? You had me in stitches for most of the day – but that didn't stop me from learning so much about customers. (Masilo M, Torino, Italy)
Hi Aki, As always thank you for the comprehensive feedback. It means a lot to us and I glad the course went well and the delegates really enjoyed it. I will highlight this to the Andrew the head of Intermediated. Thanks you Aki for the great job. We really do appreciate the great lengths you have gone to for Santam. Regards, Preeya Jagarnath, HR Consultant, Sanlam
I just wanted to express my appreciation for the energy and passion you brought to the last block of the academy. Your commitment to improving the customer experience adds value in so many ways to the lives of people all over the world. Keep going and thank you for your contribution to making this world a better place. You most certainly made me think differently about how I interact with customers. (Nadiem Solomon, PPC Cement.)
It's been an honour to have been taught by you. You have this great inspiration, great personality and willingness to teach. I thank you for writing me such a wonderful message with tears in my eyes. I felt like this has given me life worth living. You inspire me, Sir, and that's a fact. You are always welcome in my home and you will be kept in my heart and taught each day of my journey. My wife sends her love and appreciation for taking the time to make me feel so special. Be blessed and take care Aki – you are a legend. (Nash Jivan, Student, Wits Business School Executive Development Programme.)
Aki Kalliatakis – Customer Service
Books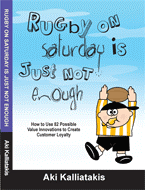 It's just not enough, because many customers spend millions of rand, and sometimes receive very little extra value except the basic product or service which they paid for.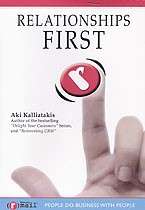 The book reveals the secrets of how to develop powerful ties to customers, with predictable positive results for both you and your customers.


Follow Speakers Inc on Twitter