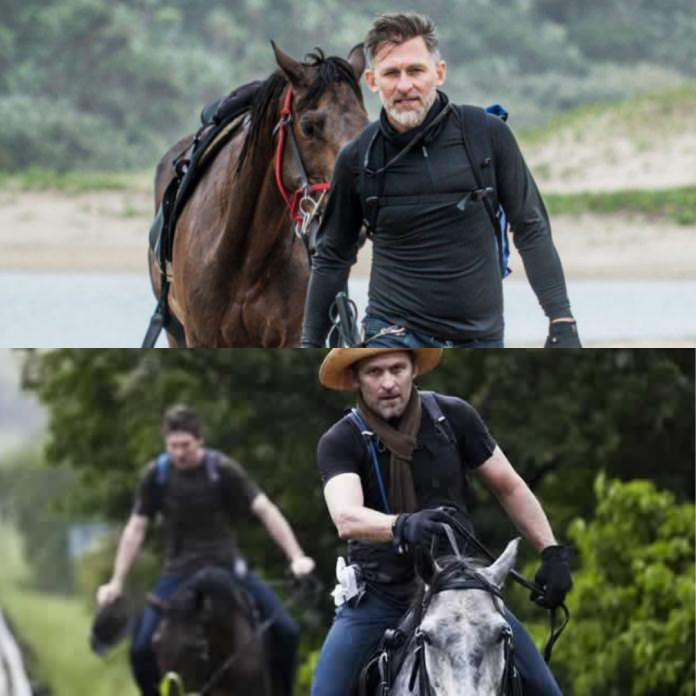 Barry Armitage – Motivation Speaker is a Motivational and Inspirational speaker who through his adventurers around the world will capture your imagination.
Barry Armitage returned to South Africa after almost 15 years wandering the globe as a professional sailor, infected with an unquenchable wanderlust and appetite for adventure. Barry spent the following 6 years developing a ground breaking wildlife reserve in Kwa Zulu Natal, along with a passion for horses and South African history.
In an effort to reconcile these diverse passions Barry created the concept of The Ride: a reality television series that retraces epic horseback journeys that shaped history.
"At first glance it's simply a "Boy's Own" adventure but this concept really picks at the scab of our heritage, helping us understand the things that individuals did, good and bad, that shaped our country, challenging us to understand our past and hopefully informing a better future."
"There is nothing better than flying along on a horse through an amazing landscape, slightly lost and not quite sure what is to come and realising the truth of what it takes to accomplish what these legendary men of action and their horses did: a real privilege."
Barry Armitage – Motivation Speaker will motivate and inspire your teams to achieve goals and exceed expectations.
---
Now available to book through Speakers Inc and follow on Twitter