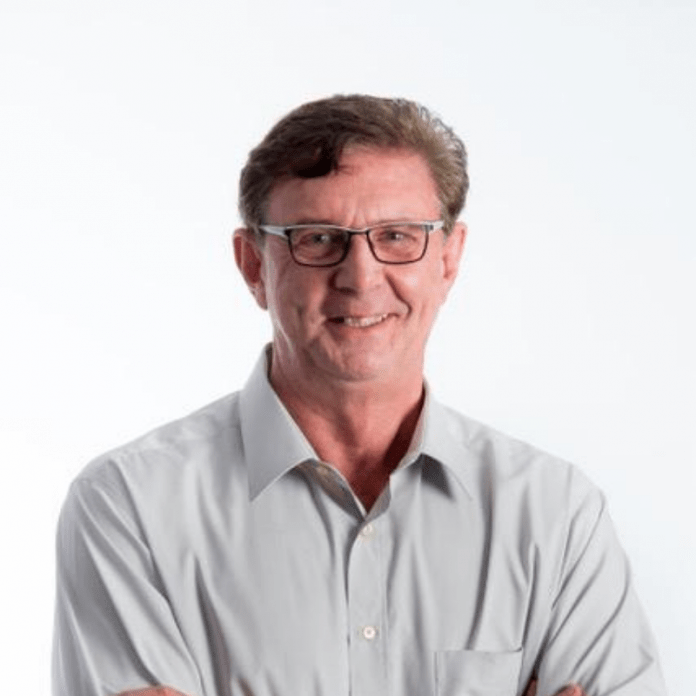 Bill Price – Leadership Diversity has two PhD's one bestowed him for this outstanding top leadership and management development, coaching and mentoring in the 32 Anglo African countries over the past 23 years.
The academic doctorate is focused on Integrative wholistic executive strategic coaching and mentoring of African Executives in an African context, within a global perspective.
He is an International Member of th eUK Futurist Group; FORESIGHT.
Bill pays attention to the unfolding trends in ANGLO-Africa regarding the evolving of leadership, customer engagement, training into integrated learning, the evovling family in africa, entrepenueurialism and spirituality.
Being an Internationally qualified Neuroscience Practitioner, mentored by a Neurosurgeon,Bill helps C-Suite leaders to "Hack and understand how to use their whole brain" in leadership and management contexts.
African Royalty are on his list of international clients and he is a member of the world famous Singularity University campus group, in S Africa. Bill also was a FELLOW of the Institute of Company directors SA.
His articles, as a columnist in the Sunday Times Business Times section were a hit for two years as he wrote about unfolding leadership and management in a coaching perspective.
He has written many articles for National Magazines such as Management Today, HR International and others. Book through Speakers Inc
---
Bill Price – Leadership Diversity
Mission :
To help and coach CEO's, boards, entrepreneurs, leaders and managers in the world of community organisations, educational institutions, government and spiritual organisations to enhance their personal potential and harvest their vision and dream in their life‐time by developing a reality‐based strategy that sharpens their talents, skills, utilises their teams around them and provokes their expertise toward greatness.
Inter-cultural capabilities
Bill's understanding of diversity is outstanding and has been proven time and time again.
The fact that he has a large selection of friends, colleagues from diverse groups speaks for itself.
He has also done integrated learning for companies such as NBL in terms of intentional diversity understanding.
Bill Price – Leadership Diversity is personal friend of Arch Bishop Mc Kinley in New York, USA who, as an Afro‐American, has heralded Bill as a champion of diversity. He trusts Bill with all his heart and has requested him to facilitate reconciliation workshops for Afro‐American and African leaders in
He is most respectful and has a keen understanding due to the fact that he is mentored by Africans in South Africa on a regular basis. People experience Bill as a person that treats all with dignity and respect. That which he does not understand he is not afraid to ask about, in order to learn and make personal shifts accordingly.
Bill Price – Leadership Diversity main area of expertise is to coach the connection of personal, leadership and management potential and talent mix to fit the desired outcomes of both the company and individual concerned so that the combined value‐set is focused on in mutually beneficial ways. This is done on executive leadership levels in top blue chip and other companies. Follow Speakers Inc on Twitter
Bill believes passionately in coaching human focus and potential. He practises what he preaches and has two master coaches that coach him every three months and has leader‐figures like Agrippa Kathide, Dr David Molapo and Mamikie Molapo as mentors.
In fact Dr David Molapo, personally recommends him to all coaches in BEE and diversity contexts as he says that,
" Bill understands the respectful nuances of diversity in an African Context."
---
Bill Price – Leadership Diversity
KEYNOTES:
Inter‐Active Work shops
Key Notes
Bill Price – Leadership Diversity has spoken on, taught, facilitated, coached and work shopped the following topics over the years. Each topic is thoroughly researched and personalised to fit into the company/organisation's DNA.
It focuses highly on the outcomes, gaps and needs to be addressed along with very practical input that determines the 'How to do the next steps toward the outcomes', issues.
Throughout his career Bill has led and been part of the following World of Work–related projects:
YOUTH LEADERSHIP MODEL (NATIONAL – South Africa)
Identified Future Leadership Trends within a South African context;
Identified Principles of success, values, beliefs and best practises already functioning in schools, communities and colleges through interviews and assessments of over 1,384
D.N.L.A PROJECT (INTERNATIONAL & NATIONAL)
Discover your natural Latent Abilities (Assessment of BMC International Germany Headquarters)
This international instrument was "South Africanised" in terms of raw data, norms, reliability and validity with a team including academics/researchers from UNISA;
Aligned the 17 criteria and the items with South African culture – specifics;

Trained over 300 managers to use the instrument for selection and recruitment of:

Sales Consultants
Management to Senior Levels
Counselling / Career Counselling
Personal Development Plan Roll‐out
Position: African Region HR General Manager
FUTURE TRENDS (INTERNATIONAL PROJECT)
Headed up the Southern African Focus Team;
Linked with Harvard representatives, Warren Bennis' work, to discover what was beyond the horizon in terms of:

Training Trends within Cultures
Leadership Trends within Cultures
Teamness Trends within Cultures
Customer Care Trends within Cultures
We predicted that coaching and mentoring would be the next generation leadership tool 12 years before it came to South Africa.
---
TESTIMONIALS:
AIM International Products / South African Conference
"You spoke to our direct sales and marketing leaders at the annual conference and they were bowled over! So much practical value added input was internalised – we cannot be the same again!"
National Manager and Team
Sportron
"The time spent with our regional sales leadership was beyond our expectations. You coached us form where we were to where we needed and longed to be. Come back again and again!"
Executive Sales and Marketing Director
Fraser Alexander Bulk Mech
"Our Exco and strat‐teams were refreshed, revitalised, refocused, re‐energised, re‐aligned with each other and the strategic outcomes, like never before! Clarity of focus is indeed power! Well done – from a group of engineers. You made sense in a no non‐sense way."
Managing Director
Holcim Dudfield
"Coaching our business unit leaders over the past two years has been an amazing and beyond‐awesome
experience! The measurable growth has exceeded what we expected. The facts and reality speak for themselves. Let the relationship continue."
General Manager
National P.A. / Secretary Convention
"Well – you being unanimously voted as the best speaker of the conference and best workshop facilitator says it all!"
National Chairperson
ABSA Specialised Finances Team
"Our sales team are the best of the best and have heard it all – that's what we thought until we heard you! Your assessment of our effectiveness, efficiency and focus was honest, hard‐hitting and accurate. Your input helped us to create winning remedies. High profile selling criteria will now be done with far more passion, focus, drive and results. You impressed and influenced us!"
Team Manager
Sasol International Leadership Conference
"You were highlighted as the most effective, connected and influential speaker and workshop facilitator. We went on a journey beyond the norm and obvious. We touched the inner workings and it made so much sense. Thank you for your being alive, humorous and so damn good!"
Conference Planning Committee
International Youth Leadership Conference (Egypt)
"Bill Price – Leadership Diversity brought perspective and reality into the conference delegates' minds and gave us much to think about in terms of what we are paying attention to and what not. Indeed many 'light‐bulb‐moments' for us all. The fact he was voted most Influential insightful and provocative speaker says it all."
World Conference Committee