Bruce Fordyce – Motivational Speaker is a well known name in Athletics after his record run in the Comrades Marathon over the years. Bruce is now available through Speakers Inc.
In 1977, when Fordyce ran his first Comrades Marathon, he placed 43rd out of 1,678 entries. He placed 14th in 1978, 3rd in 1979, 2nd in 1980, and he was the winner for an unprecedented eight consecutive years from 1981 to 1988; he won again in 1990. No other runner in the history of the Comrades has achieved this feat.
Bruce also held the record time for the "up" run (Durban to Pietermaritzburg) and his record of 5:24:07 for the "down" run (Pietermaritzburg to Durban) stood for 21 years from 1986 until it was broken in 2007 by Russia's Leonid Shvetsov.
Presentations:
Bruce delivers an insightful presentation called "In the Long Run".
It is an inspiring 40 minute talk incorporating exciting visuals of South Africa and the World Cup. In it, Bruce invites his fellow South Africans to remember how great we were in 201 0 and encourages us to maintain that positive energy.
Bruce Fordyce will inspire your conference through his talk on how to push past barriers to achieve greatness.
Book: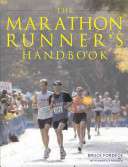 It's the most exciting challenge a runner can face: that first big marathon. With this practical guide to everything from physiology to great gear—now updated for this third edition—novices can train themselves up from scratch to their first six mile race and then on to half, full, and ultra-marathons.
Full-color diagrams, detailed text, fact-filled charts, and superb action photographs explain running science in an accessible and inspiring way.
All the crucial information is here: an analysis of how muscles work and injuries occur, advice on choosing the right running shoe, suggestions for a proper runner's diet, plus practical training schedules and pacing tables for measuring progress.
Even an absolute beginner will be ready to take on that big run in six months!
Follow Bruce on Twitter.