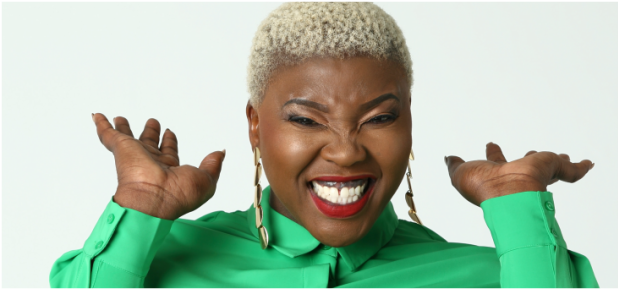 Her presence consumes the room as her laughter reverberates through the venue. Celeste Ntuli is a woman who simply doesn't pull punches – she'll poke fun at any subject from topical polygamy to her personal life.
And although she's not one to shy away from debate, there's one thing this queen of Zulu comedy will not stand and that is the uneven treatment of women. "It's sad that we're not treated equally to men in society – or in our industry," says funny woman Celeste Ntuli.
"I always tell people that I'm a stand-up comedian who has earned the right to be treated the same as any other comedian out there." And Celeste has recently added yet another feather to her own cap as she becomes a TV household name appearing in more shows and overwhelming fans with a raw honest humour unlike anything on TV.
Viewing Celeste on stage one sees a courageous, confident woman who's contented in her own skin. Along way from her days of insecurity when she initially joined the TV industry. With such a strong story behind her, she only has great things ahead.
Apart from being an esteemed actress, this rural girl from Empangeni in KwaZulu- Natal is also the queen of Zulu comedy. She has heroically infiltrated this predominantly male-dominated industry, fitting right in and comfortably so with a persona that could take on the world …
She gives her audience authentic humour in her vernacular language, in a civilization that is moving away from their indigenous languages. Her wit is easy for women to relate to, and something for men to sit up and pay attention when she graces the stage.
She has always stated as humbly as possible that she was born to be a star and she has aspirations for her own sitcom, Celeste, to air in homes throughout South Africa. This is a fighting truth as she described in her youth, how she wasn't the pretty one amongst a family of model figured relatives.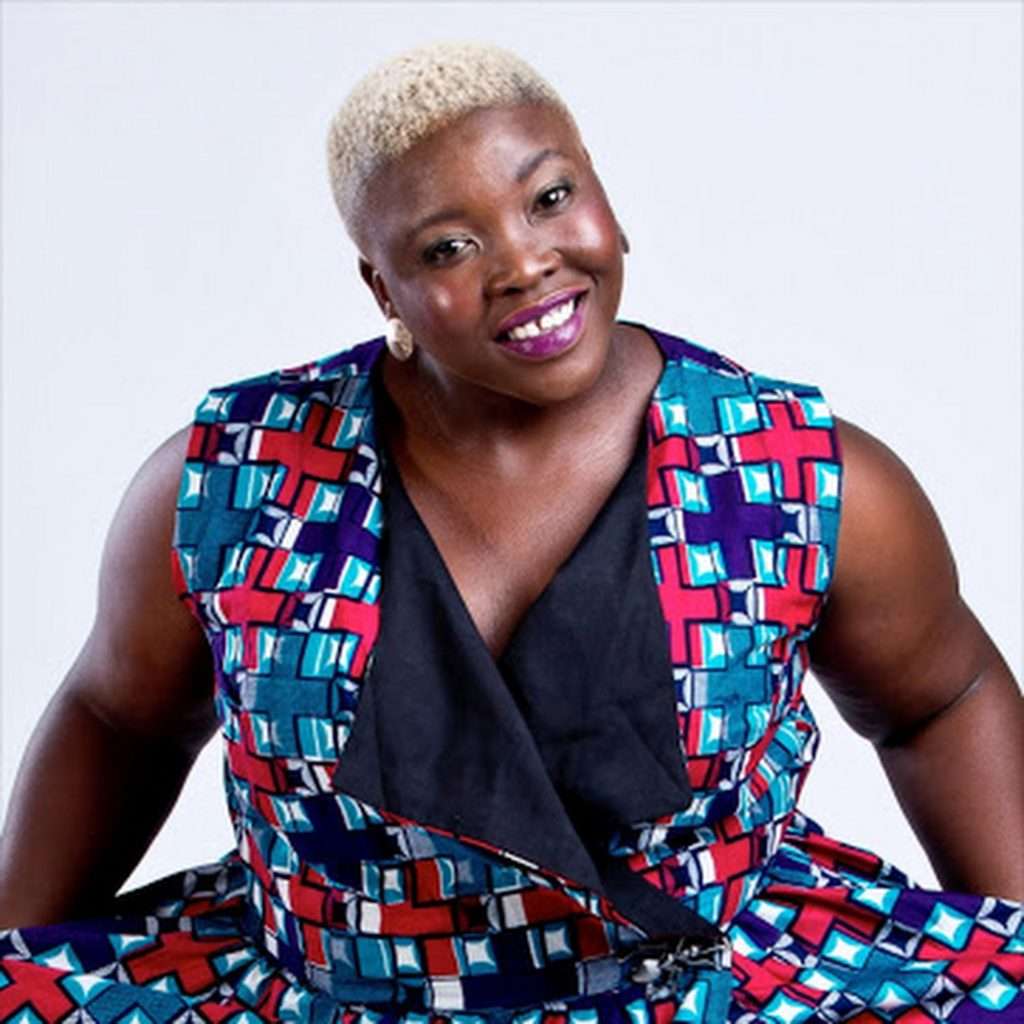 It made her discover her real talent as well as stand up for herself and built a confidence that now filters into her performances that ultimately earns her the respect of veteran comedians. She has been doing stand-up comedy for more than nine years and her jokes never go out of style with a country filled with unaddressed issues and overdressed politicians. With fans spread all over the country, she has come a long way from those "charismatic Louis Vuitton Durban July marquee churches" as she calls them where her audience was a mere 80 people.
She is honestly a laugh a minute and say she was cautioned never to do blasphemous anecdotes. Ntuli also has her own DVD, Seriously Celeste, which she put out more than four years ago. She jokes around her weight and chooses in its place to celebrate her curvatures. The 30 something, celebrated her birthday with a feature in a prominent women's magazine and really takes on the topic of the limitations and behavioural codes implanted on women by society.
She notes that the industry is still dominated by men, but says it is the ideal podium for women to let it all out.
"I'm outspoken and people have a problem with me talking about sHex and all those other taboo subjects – because it's supposedly unladylike to talk about these things. I'm not ready to bow down to stereotypes. This is the reason my male friends say I'm still single."
Her first role after dropping out of university was Siphokazi Zungu in Isibaya. The audition call came through a friend and after noticing a few top notch actors, she honestly thought it was a prank. Comedy had prepared her to get into character roles easily. The biggest character is the one she portrays to the public as a flamboyant and completely over the top. But she is also a spiritual person that believes time shouldn't be wasted on being sad.
The first 99% Zulu Comedy hit Johannesburg's Lyric theatre and left all in stitches and tears. It was one of several public events that she is so passionate about especially with the growth of vernacular comedy coming to light on social stages. When questioned where she got the
courage to spew contentious jokes, Ntuli, the solitary female comic in the line-up, said her comedy was an everyday life commentary.
2015 was a very good year for Celeste. Her One Woman Show 'Home Affairs 2" hosted at the Lyric Theatre was sold out that it had its second run at the theatre 2 months later. She was nominated under the "Flying Solo" category at SA Comics Choice Awards and performed at the Jacob Zuma Birthday Celebration where she was specifically requested.
Contact us at Speakers Inc and subscribe to our YouTube channel