Charissa Bloomberg – Integrity Speaker
Charissa Bloomberg – Integrity Speaker is a Radio & TV Celebrity Psychologist, Charissa Bloomberg (known by her stage name Charissa B) is a renowned Emotional IQ specialist, media activist and CEO of Hidden Dimensions; a corporate training and consulting company.
With an MC in Psychology (UCT distinctions) as well as a Psychodrama and Group Dynamics qualification from Oxford University. Book through
Speakers Inc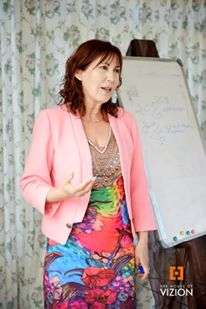 Charissa Bloomberg – Integrity Speaker
Charissa is a qualified Drama and Communications teacher from Trinity College in London.
She has published many papers and she has spoken at conferences around the world, also having lectured at UCT, UWC and CTI. Follow Charissa on
Twitter
Capetonian born and bred, she brings 18 years of extensive international experience in motivational speaking, corporate consulting, coaching, mentoring, training and facilitation in all areas relating to organisational behaviour, leadership and team analysis.
Regarded as a Relationship Expert on the radio and TV, her programs are known to tackle burning issues in our society, with the aim of equipping her audience and followers with everyday tools to deal with significant topics such as: conflict and anger management, integrity and compassion, mind power, communal accountability, adolescence issues, trauma and abuse – to name a few.
Her passion is community building; Charissa's passion lies with the development of youth leadership within South Africa.
As such, she has recently decided to leverage her extensive knowledge and networks to focus on the empowerment of schools and caregiving institutions.
She uses her large media network coverage to educate, inspire and uplift, on a large scale forum.
Concerned with the increased rate of crime, animal abuse and bullying episodes across all societies within our communities, caregiving institutions and the schooling system.
Charissa has developed a unique program that aims to equip learners, teachers and caregivers with the tools to deal effectively with peers.
Reclaiming our empathy and the respect for our environment, others and ourselves; through the use of emotional intelligent tools.
Charissa Bloomberg – Integrity Speaker
Using a holistic and multi-dimensional approach, Charissa's program relies on psychology, interactive learning and psychodrama principles and works with:
• The youth at school and other care and communal facilities; teaching them integrity and compassion skills.
• Teachers and caregivers: equipping them with tools to deal, resolve and minimise incidents.
• Leaders of education, communal and youth movements: empowering them to align policies, procedures, practices and governance systems of their organisations.
A few of Charissa's clients include:
Aveng Grinaker LTD * WBHO * Murray & Roberts * Anglo American * Vodacom * DTI * Telkom * Pfizer * Deloitte * the Department of Labour * PEP * Ackerman's * Struik Publishers
Charissa currently has her own radio guest show on Heart 1049 FM with Tracey Lange; 'Motivational Mondays' Uplifting the Nation!