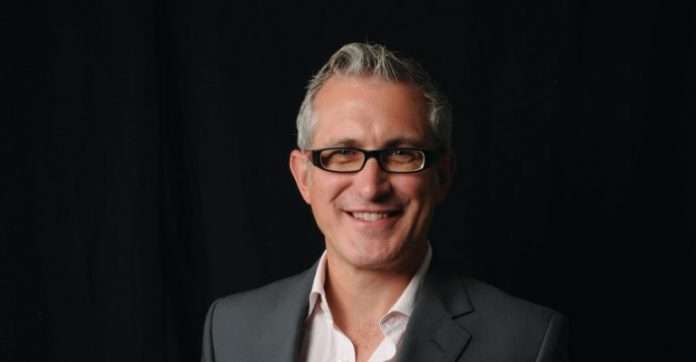 Colin J Browne heads up Happy Sandpit, a South African organisational culture consultancy which helps organisations of all sizes to increase employee engagement, performance and loyalty.
He is the author of 'How to Build a Happy Sandpit', a ground-breaking book based on research conducted with more than 60 South African businesses over several years, on how their cultures drive success.
He has lectured at GIBS, Wits Business School and Unisa and he has worked with hundreds of South African businesses to understand and to implement better engagement techniques.
He will demonstrate that by changing the context of the work that they do, your employees will deliver performance that will help you soar to success.
Colin conducts keynotes and workshops aimed at helping organisations to identify and to overcome their particular challenges in the six key areas that define a more engaged organisation:
– A willingness to extend TRUST
– A taste for ADULT CONVERSATIONS
– The de-emphasis of HIERARCHY
– Respect for the TWO-WAY STREET
– An obsession with VALUES
– The ability to HIRE for culture fit
Each is a backed up by case studies of African organisations who have excelled in these areas; what they did; why they did it; and how they went about it. Learn how you can create the same results and dramatically increase your employee engagement.
Colin J Browne – Organisational Culture has provided services and conducted workshops on employee engagement, organisational culture buy-in and leadership team development at organisations including:
The American Chamber of Commerce, American Tower Corporation, AOS, BMW South Africa, Bank Gaborone (Botswana), Cavmont Bank (Zambia), CBS, City of Johannesburg, Comair, German Chamber of Commerce, Huge Telecom, Innovation Group, Intel, MBD Credit Solutions, Nashua, PMSA, SAMRO, McCarthy Toyota, Bank Windhoek (Namibia) and Zurich Insurance.
Colin has appeared on SABC 2, Morning Live, SABC 3 Expresso, 702's The Money Show with Bruce Whitfield, Metro FM, Kaya FM, Two Oceans Vibe, Cliff Central, Radio Junto and Ballz Radio.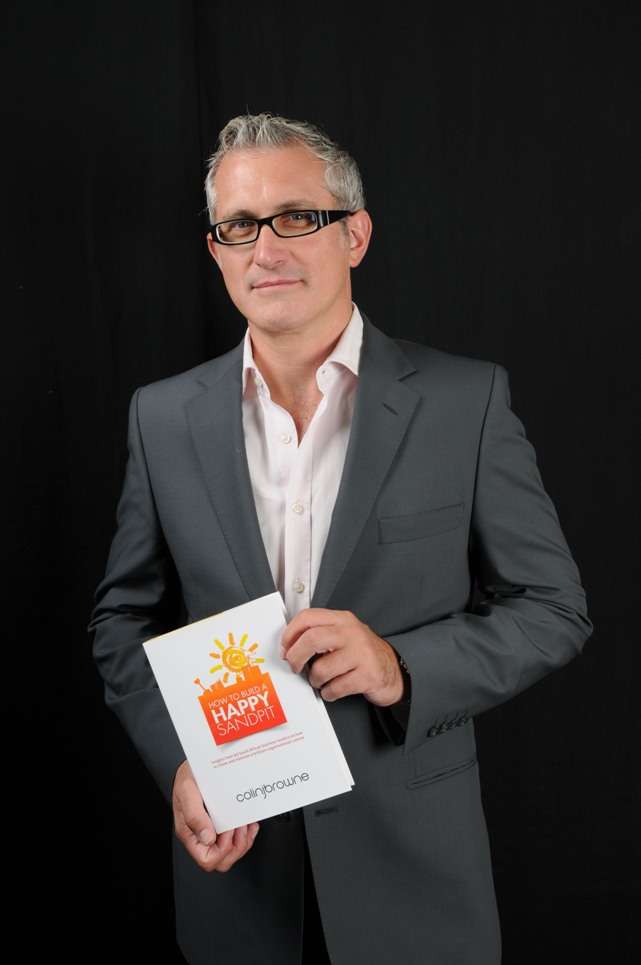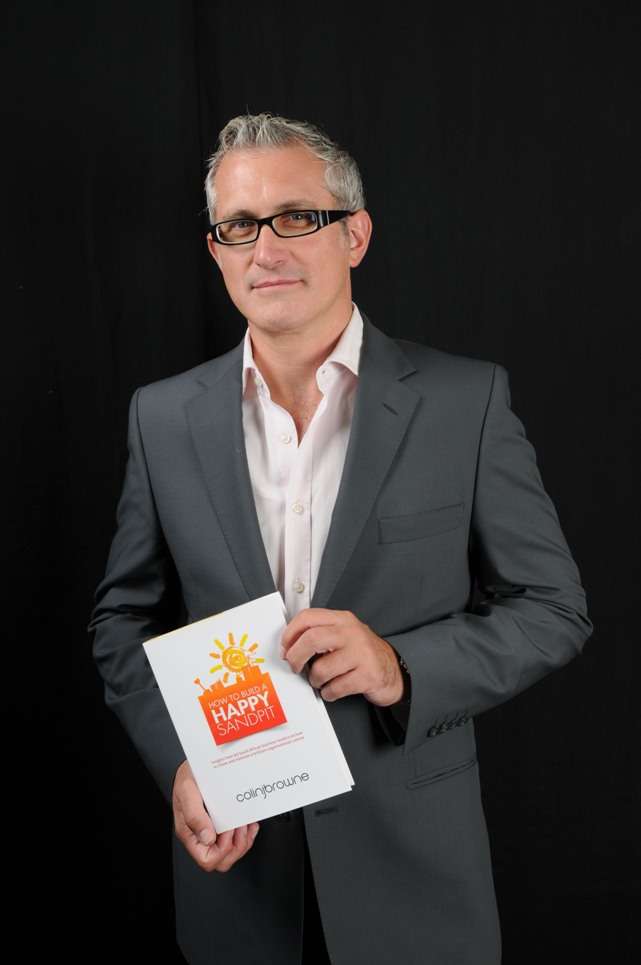 "The message that Colin J Browne – Organisational Culture conveys is such an important one and the more people who hear him, the better"
Peter Maher, Director of Alumni Relations, University of the Witswatersrand
Are mobile working and flexitime good for culture or bad?
Does the current leave structure work in a 21st century working world?
How do modern perks measure up as benefits to employers, versus employees?
Colin J Browne
Who inspired you to pursue your dream of speaking?
Nobody really. I'm first and foremost a writer and researcher and the speaking goes with the programme. It's hands down the best way to get out and lend the material credibility and it's also enormous fun for me.
Where did you grow up?
Belgium until I was 12. South Africa after that. Perhaps the most growing up I did happened after the age of 25 when I was in Dubai for six years.
What kind of kid were you?
Usually taking things apart to see how they worked. Usually getting into trouble for it. Never sporty, I was much more of a bookworm.
Your quote used most often?
Employees in a company are like children in a sandpit.

Who is your celebrity crush?
I have no idea which celebrities are crushing on me. There could be a bunch of them.
What do you like to watch on tv?
I literally never, ever watch TV. Don't have DStv, don't ever switch the device on. My four year old likes Charlie and Lola so I suppose I hear a lot of that in the background. "Charlie, I absolutely definitely do not want to eat worms". That sort of thing.
How did you get started?
I'm a journalist by trade. That means I've always been interested in story-telling and have written a few novels along the way. What I do now is kind of the logical culmination of all that. If you want the deep origin, Colin J Browne – Organisational Culture was an actor as a kid and really liked the stage. I didn't pursue it because I grew out of my Wizard of Oz lion costume and didn't have a back up plan.
What would you be if you were not a professional speaker?
If I get this right, I'll give it all up and become a full-time novel writer from a hammock somewhere.
Do you have any hobbies?
Unfortunately, I'm the classic workaholic. Fortunately, if I wasn't writing for a living, I'd probably be doing it for fun, so in a way, my work is my hobby.
What do you like most about professional speaking?
I love telling stories. I love the thrill of sharing information that people may not otherwise have access to. It's the beauty of having original research, because it's all mine to share and it's incredibly enjoyable.

What do you like least?
The rushing around. 04h00 wake up calls for the first flight out of ORT can get old.
How long have you been doing this?
Since around 2007, I guess.

How was your childhood?
It was perfectly ordinary. I lived in a four storey house in Belgium, attended a private school and holidayed in California. The usual same old same old.
Who are your heroes?
It really isn't helpful to think of people like that. Everyone is fallible and everyone is a whole. The best thing about people is often the worst thing about them so you're elevating one-sided behavior by loving the good things. You can't model it, so I generally don't bother. JFK looked awesome in Ray Bans though. I own a pair like his. I don't think that's what you were asking though.
Who do you have no respect for?
That Annabel doll in The Conjuring. She was a real jerk. I suppose, by extrapolation, I make a concerted effort to avoid all demon-possessed children's toys because they're lousy company.
What do you do in your spare time?
I have a four month old and a four year old. I have a business. My wife is an entrepreneur with a business of her own. If I get unallocated time, I usually get some sleep. It doesn't happen very often.
Do you do any volunteer work?
Aaah, now you've got me. Colin J Browne-Organisational Culture should do more here. We all should.
How have you changed since you first started speaking?
I hope I'm better at it. I've certainly learned to put in more effort and prepare more. Quality for the audience is everything. I wasn't always like that.

What's the side of you that the public never sees?
Given the option, I would never, ever wear shoes. There really isn't anything I keep all that private. What you see is what you get.

How hard do you push yourself?
Hard. The pursuit of a dream requires as much focus on the journey itself as on the end goal. If you want to create riches through your own endeavours, you're going to have to have the mental and physical capacity to ignore normal limits and really push yourself.
When are you completely satisfied with your work?
Never really. It's always a work in progress. It's good though because it's generally getting better all the time.
Why have you succeeded in a field where so many others have failed?
A normal amount of perspective. I am not the be-all and end-all so I don't get too wrapped up in a persona. Because of that, there's very little to crash. I believe it's important to take my work seriously without necessarily taking myself all that seriously.
What's the magic formula for success?
Depends on what you're doing. The magic formula for success in grilled cheese sandwich making is to have at least three types of cheese. The magic formula for success in driving is to slow down and stop being an idiot. Generally, I suppose, the magic formula across the board is to be relentless about quality and to get over yourself.
What songs best describes your work ethic?
Rudolph the red nosed reindeer. The guy had a gift. He just had to find his niche.

What do you think about when you are alone in your car?
The same that I think about when I am with other people: I really need to wash it more often.
What advice would you give to somebody if they were interested in pursuing professional speaking?
Don't be a charlatan. This world is densely populated by people who claim to be experts when they've just pulled a bunch of stuff off Google. You need to have content and you need to have developed that yourself. Audiences deserve something authentic.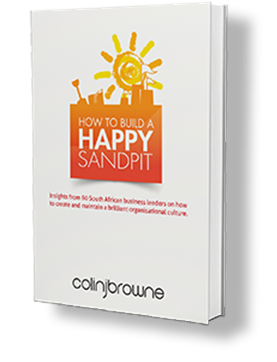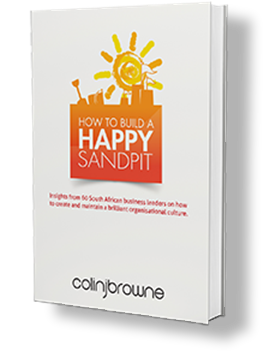 The underlying concept of this book is that employees in a business are like children in a sandpit. If you have a group of children who play well together, they'll build sandcastles. They may build very elaborate ones. One will run off to the tap and fetch a bucket of water and they'll build a moat. They'll have such a good time doing it that they will want to do it again tomorrow.
---
Contact Us at Speakers Inc and follow on Facebook and our Social links below.