Craig Ferreira – Shark Expert is a leading authority on the behavior of the Great White Shark, is an international inspirational speaker, a bestselling author and a trans-ocean sailor.
Craig has inspired audiences around the world with his unique experiences and approach to achieving goals. Book through Speakers Inc
He was guest of honor and speaker at the prestigious Royal Geographic Society and has lectured at the Universities of Cape Town, Stockholm, London and Cambridge.
He has featured on National Geographic, Discovery Channel, BBC and The History Chanel and has been team leader on three international shark research expeditions.
He is the author of six books and the first person to write a scientific paper on the Population Dynamics of Great White Sharks in Southern Africa.
Craig is also the first person to attach cameras to free swimming white sharks, to live capture these animals without the use of hooks and the first person to extract blood from free swimming white sharks.
Craig Ferreira – Shark Expert sailed around the world for three years with his family, has visited over fifty countries and is the director of the International Marine Foundation.
His client list includes companies from Africa, Scandinavia, United Kingdom, Asia and the United States. It also includes A-list celebrities.
1. It Is Never Too Late.
When I was a little boy, my dream was to one day work with great white sharks, and that dream came true. And not only did I work with these extraordinary creatures, but Craig Ferreira – Great White Shark Expert reached the top of my game and achieved far more than I ever dreamed of – far more than my wildest expectations.
Yet another of Craig Ferreira-Great White Shark Expert dreams was to be a successful author and an international inspirational speaker, and today, that is what I do. I travel the world writing books and inspiring audiences. It's like I died and went to heaven.
IT IS NEVER TOO LATE.
2. ADAPT OR DIE – Facing Change Fearlessly.
One of the things we as humans fear the most is change, so we resist it. And this resistance to change can stagnate us and keep us from achieving success because the reality is, that we are living in a world of constant flux and flow.
What works today is gone tomorrow, disruptive innovations can destroy entire industries and in this day and age, companies find themselves constantly scrambling up slippery slopes to stay on top. Gone are the days of a nice steady flow of change.
And not only does the world of change we are living in, affect organizations, it affects us as individuals. Change can paralyze us in fear because it is often perceived as a threat. Change means having to do things differently, it means getting out of our comfort zone, it means absorbing new information and developing new skills and this can make us afraid.
3. SWIMMING WITH SHARKS – What Drives People.
What drives us? What makes us tick? What is it that causes us to want to achieve something? I have worked with many teams from different parts of the world.
Film makers, scientists, students, movie stars and my staff, and I have found that when it comes down to what motivates us, we are all fundamentally the same. Follow on Twitter
Many companies still apply the carrot and stick approach to motivating staff, but that only works in a very narrow field. It works when there is a definite beginning and end associated to a rudimentary task, which requires little, if any cognitive effort.
But as soon as the task requires a level of cognitive input, the rules of engagement change.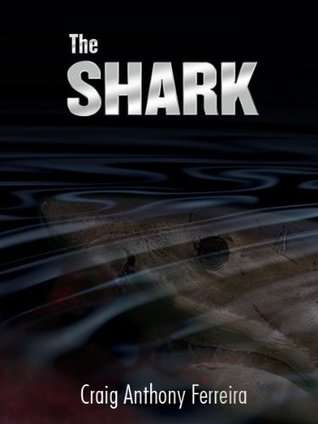 Jason Williams is an investigatory journalist. He finds himself on a twisting path of mysterious and bloodcurdling events as he delves deeper into a story of a honeymoon couple's strange disappearance from the sleepy town of Gans Bay, situated only 100 km from the southernmost tip of the African continent.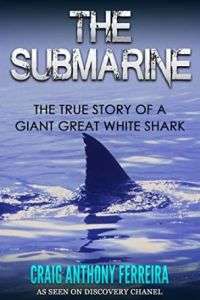 The Submarine is the true, first hand account of a giant, seven meter Great White Shark that terrified fishermen in False Bay, South Africa during the 1970s and early 1980s.
A band of monster shark fishermen hunted the Submarine over a period of a decade and although the shark was hooked on numerous occasions, it was never brought in.
For one man, the hunt for the Submarine, became a self destructive obsession.
His name is Theo Ferreira and this is the story, of man against beast.