Dr Eve – Conference Speaker has been published in a number of academic journals and she was an inaugural board member of Gender Dynamix, an NGO working for the rights of transgender people in South Africa and Africa.
Dr Eve is now available through Speakers Inc.
Her involvement with SWEAT (an NGO), working for the rights of sex workers is ongoing as she is a strong sexual rights activist with her main field of interest being Gender Based Violence and HIV, as well as Violence Against Women.
She offers training to NGO's and Government in this contentious and important work.
She has been published in a number of academic journals and her bedtime reading is the Journal of Sexual Medicine, the latest research on gender based violence, relationships interspersed with readings on religion, science, militarism and politics.
Dr Eve is an award-winning writer and she has had numerous columns published in Natural Medicine, Longevity, Psychologies, Sarie and Playboy.
Presently, she has her own columns in Move! and Mamas and Papas, writing on request for many international and national magazines and newspapers.
Her bestselling book, 'Pillowbook' (Oshun 2007) and 'Dr Eve Sex Book: A Guide for Young People – Rights, Responsibilities, Rewards' (Human and Rousseau, 2008) are set to become the most important and relevant comprehensive sexuality education books for young South Africans and their parents.
Her third book, 'Ageing and Sexuality – a 21st Century Guide to Sexual Health' (Oshun 2009) is packed with information for both health care providers as well as the public.
Dr Eve – Conference Speaker enters her 18th year on radio and in April 2011, The Dr Eve Show won the MTN Best Night Time Radio Show in South Africa. At the moment, she has her own weekly show with Redi Thlabi on Radio 702/Cape Talk.
After hosting her own television show ('Pillowtalk') during 2006, she is more in love with radio than ever before.
Dr Eve – Conference Speaker released her book 'Cyber Infidelity: The New Seduction' in June 2015. She utilised the database of the dating site, www.ashelymadison.com, a dating site for married people, for her research.
This book will be cutting edge, the first of its kind globally and it will break ground into examining people's online relationships, specifically infidelity (and including pornography). It will examine the meaning of marriage and it will provide guidelines to integrating 'online' and 'in real life' sexual and emotional behaviour.
The book is set to be launched globally by Ashley Madison and locally by NB Publishers. Dr Eve is positioning herself to become the global expert in Cyber Infidelity (CI).
She runs a program for parents and teachers called, 'How to Raise Sexually Healthy Children in an Age of Technology' – she has run this program both nationally and internationally to great acclaim.
Books: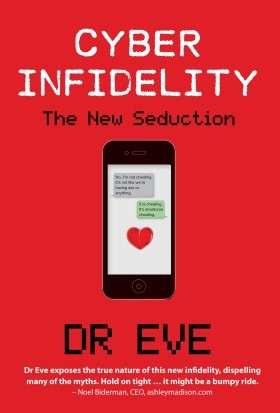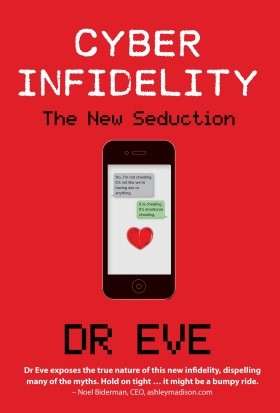 Cyber Infidelity (CI) has a huge effect on modern-day marriages and relationships. Look in depth at the electronic conversations you have through text, chat rooms, e-mails and dating sites. You will soon discover that it is the new seduction.
Dr Eve's work offers an opportunity to discuss the true nature of infidelity, dispelling many of the myths. "Hold on tight… it might be a bumpy ride", says Noel Biderman (CEO and Founder, AshleyMadison).
It is cutting edge research, first of its kind globally. I utilised the data base of ashleymadison in 5 different countries, including South Africa, for my research into what people are doing online and I came up with fascinating information, especially about women.
I launch with Ashley Madison globally from end of August 2015, so begin my world book tour at this time.
I plan to become the go to person globally, both for the public as well as professionals, in this new area of research.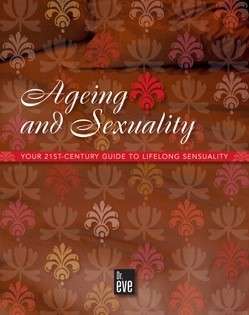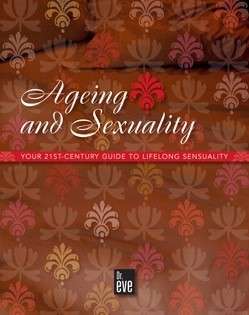 Statistics show that people are living longer lives, and are physically healthy and active well into their eighties and upwards. Yet very little meaningful literature exists on a topic few people choose to discuss: the sexual lives of ageing people.
Dr Eve's new book, Ageing and Sexuality, aims to rectify the situation.
Dr Eve makes the firm point that 'getting older' by no means indicates a diminishing lack of interest in sex, but merely that physiological, mental and emotional changes occur that we need to adjust to.
Accordingly, she offers both practical and medical advice on how to overcome age-related sexual problems so that older people may enjoy the rich rewards of a healthy and fulfilling sex life.
Follow Speakers Inc on Twitter.