Ghapi – Conference Entertainer is the huge man with the huge voice and huge hairdo that plays up a storm on his huge drum kit!
A drummer that sings? Strange but true!
In January 2005, Ghapi was introduced to the public with Ghapi (and his three-piece band) quickly winning the reputation as the new Afrikaans rock sensation. Follow SI on Twitter
Ghapi's unique ability to communicate with the audience (and the way in which he involves the audience in his performances), places him in a league of his own.
With four number 1 hits such as 'In die Diepkant In', 'Ek wil jou he', Dis net jy' and 'Wie ek is', Ghapi's 'I like it' reached number 5 position on the Kovsie FM charts. The song 'Wens' reached number 6 on the OFM charts and 'Dis net Jy' reached number 8 on the Bay FM charts.
With 32 years of experience, Ghapi is no newcomer to the music industry. Most people got to know Ghapi between 1989 and 2004 as the singer and drummer for the group 'Georgia'.
Ghapi's first CD, 'In die Diepkant In' was launched during KKNK 2005 with a variety of songs that are played on radio stations countrywide. A German radio deemed it fitting to add some of his songs to their playlist too!
6 of Ghapi's music videos are currently broadcasting on MK89 and kykNET. His first DVD, 'In die Diepkant In', was released in March 2007, the CD, 'Wie ek is' was released on the 28th of June 2008 and his latest CD, 'Rock It' was released on the 1st of July 2009.
He also features on the 'Naranjo' album, 'Saints & Sinners' (released in 2010), as well as 'Steyn & Ghapi Unlimited' (released in 2011).
His name (Ghapi) derives from Phillip's nickname, 'Guppy'. As a baby, he was a busy body and his father named him after the lively little fish. Book through Speakers Inc
During April & May of 2010, he toured through South Africa with 'The Queen of Rockstar Supernova, Dilana' who was so impressed with Ghapi's energetic performance, that she invited him (with his entire band) to perform with her in Afghanistan during August of 2010.
Ghapi – Conference Entertainer is not only a singer, writer, composer and drummer of note, but he also manages his own record company, Rock Till You Drop Records.
LOVE CAN
TECHNICAL RIDER
GHAPI
Please note: The drummer is the front man / main vocal. Please ensure movable drum riser to be at front of stage.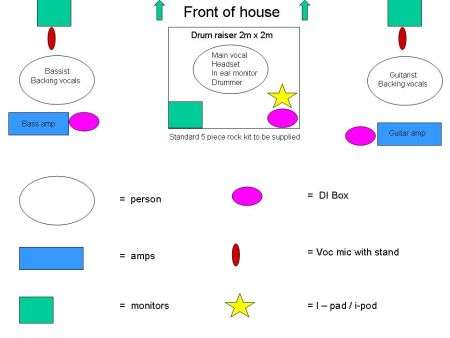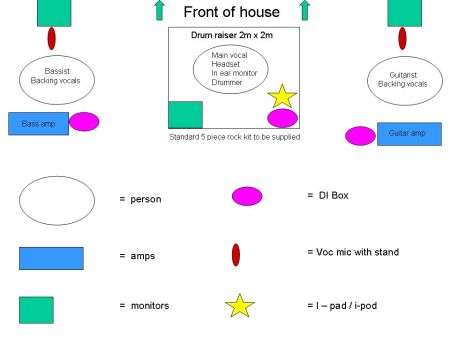 3 piece:
drums (main vocal)
bass (backing vocals)
guitar (backing vocals)
i-pad / i-pod
Full PA and lighting at Promoters discretion
Stage 6m x 4m
Technical Requirements
1 x Beta 57 / SM 57 Microphone (Guitar Amp)
1 x Short Boom Microphone Stand (Guitar Amp)
9 x Drum Microphones (Kick, 2 x Snare, Hi Hat, 3 x Tom, 2 x O/H)
2 x Vocal Mic (2 x Shure Beta 58)
Main vocals: Artist supply own headset
3 x DI's
Back Line Requirements (or equivalent)
1 x Fender Deville Combo / deluxe
1 x Mark Bass / Ampeq bass amp
1 x 5pc Drum Kit – 10",12",14" / 16" Toms
(Yamaha / Maple Custom / Pearl / Tama or DW)
(Please ensure new vellums)
5 x Cymbals & Stands (2 x Crash, 1 x Splash and China, 1 x Ride)
10" Splash (Zildjian A custom cymbals)
14" Hi Hats
16" Crash (Zildjian A custom cymbals)
18" Crash (Zildjian A custom cymbals)
18" Oriental China
20" Ping Ride (Zildjian A custom cymbals)
1 x good quality double bass pedal with attaching lock to hit hat stand for support
3 x Guitar Stands (1 x Electric, 1 x acoustic, 1 x Bass)
2 x solid music stands with reading lights
Artist will supply
Guitars, 1 x headset, 1 x in ear monitor
I-pod