Jason Greer – Conference MC and voice artist, well respected in his industry. His strong vibrant presence and reputable voice have kept him busy over the past decade available through Speakers Inc
Jason has recently hosted M-net's latest gameshow, Spellbound and he has presented a number of other successful shows including Top Travel and the award-winning, All Access. He has appeared in numerous TV commercials and corporate videos and his voice has been a regular across the SABC channels.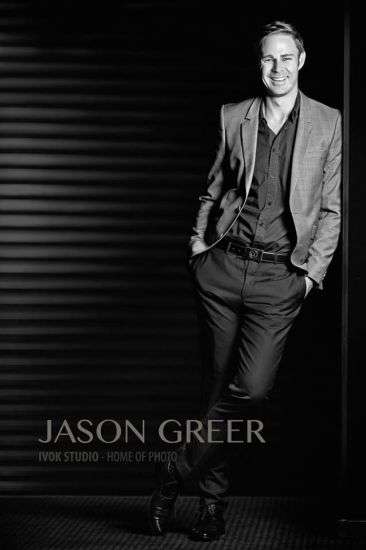 His notable resume of clients has allowed Jason to acquire great experience, which he brings to every event, delivering perfectly every time, be it casual or corporate.
Jason is vastly experienced, composed under pressure, industry respected and goes 'above and beyond' both in preparation and delivery. Follow Jason on T
witter
Some of Jason Greer – Conference MC noteworthy clients include Standard Bank, Miss Earth SA, Mercedes Benz, Sun International, Huawei, Investec and Nissan.
Jason Greer – MC TV presenter Actor
His TV presenting and work includes M-net's All Access, the M-net Movie Show, SABC 3's Continuity, DSTV's The Loot, the J&B Met, Nedbank In-House TV, 94.7 Highveld Stereo, M-net's Spellbound and more …
SERVICES OFFERED: Award Ceremonies / Fashion Shows / Exhibitions / Family Days / Game Shows / Golf Days / Product Launches / Quiz Evenings / Road Shows / Team Building
TESTIMONIALS FROM A FEW OF JASON'S CLIENTS:
Thank you for doing an excellent job of MC at the launch of the Johannesburg International Motor Show. You really saved the day" – Meg Houghton, SA Shows
"Your prowess and charisma are electrifying and you make the stage come alive" – Zandile Ndlovu, Noah Orphans
"…a wonderful job done at the Standard Bank Women's Day Forum" – Shereen Knox, Omage