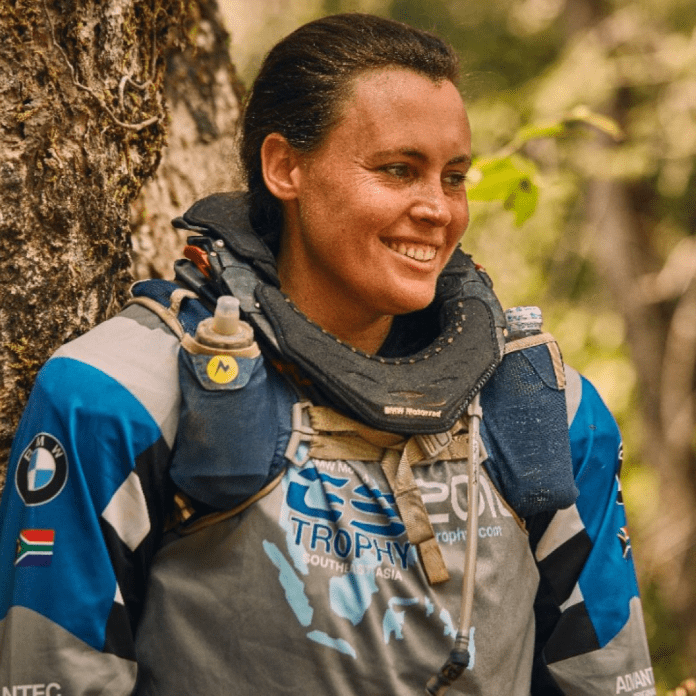 Jozi bred and born, Jo Rust – Motivational Speaker, is a modern day solo adventurer and motivational speaker. She set the record as the first woman in history to have circumnavigated the African continent on her own when she completed her journey of 45 000 kilometers through 28 countries on the 23rd of November 2013.
What makes Jo unique is that she undertook this mammoth journey as a way of fighting back against her battle against clinical depression.
Throughout her life, Jo has had a keen interest in 'what makes us tick'. Why we think, feel and act the way we do and how to utilize a little knowledge around how our brains work to help us better understand ourselves and how to better understand and communicate with those around us.
Since completing her epic journey, Jo has written a book called 'Woman Alone Around Africa' and has delivered an array of keynote speeches to audiences from across the country including corporate events, international conferences and charity fundraisers.
Jo has found her calling in uplifting and motivating others, helping people understand themselves better and in turn how to improve your interpersonal communication skills.
Jo's tales of her solo journey around the continent will keep you on the edge of your seat whilst she takes you along for the ride, whilst her developed interest in psychology, especially personality development and 'how our brains work' will give you insight into why you think, feel and act the way you do.
You will walk out having found a new sense of motivation and knowledge on your very own unique personality type and what it says about you.
Jo's personal journey:
Born in February 1984, Jo grew up a very shy, hellishly introverted young girl with severe social phobia and stifling anxiety. Surrounded by alcoholics throughout her childhood she developed severe depression in her early teens.
Jo developed an unfortunate depressive disposition, prone to suicidal tendencies. Until one day at age 24 when in the middle of a suicide attempt, her life got turned upside down when she had a sudden epiphany – that life is what we make of it and if we want something to be different, we have to do things differently.
With that she decided that if she wasn't going to take her own life, she would go the opposite way and take on the biggest scariest dream she could think of: 'To become the first woman in history to circumnavigate the African continent, solo'.
With very little in the way of money and gear, she started her journey from Camps Bay in 2011 and made it all the way to northern Angola, where her journey was foiled by four armed men one fateful Saturday morning on the side of the road.
Instead of giving up, Jo decided to start all over again, this time on a motorcycle. In 2012 she set off again from Cape L'Agulhas and this time managed to successfully circumnavigate the continent. Covering 45 000 kilometers through 28 countries over the period of a year.
Jo as a motivational speaker:
Jo will entertain you with countless colorful tales from her epic adventure. An adventure that changed her life!
Since completing her journey Jo has been presenting motivational keynote speeches at an array of corporate events, international conferences and charity events.
Jo has been diagnosed with bipolar disorder and have developed a passion for learning more about how our brains work and how we can influence our own lives by having a better understanding of why we are the way we are.
Jo Rust – Motivational Speaker has a passion for inspiring and motivating others and will take you on a journey of discovering your own brain and your unique personality type along with your unique personality color. She strongly believes that if we were all taught to understand our own personality types, we would be better equipped to communicate on a more proficient level with the people in our lives.


Book through Speakers Inc and follow Speakers Inc on Twitter