Justin Bonello – Celebrity Chef presenter, traveller, father, husband, filmmaker, gardener … and not particularly in that order …
Filmmaker, veteran presenter, author and Head of Production at Cooked in Africa Films. Now available through Speakers Inc
Justin Bonello has worked in the film industry since he was 14 years old and he is the co-founder of one of South Africa's leading film production companies.
To date, he has presented more than 10 television series and he has produced over 23 – broadcast in over 100 countries around the world – and he has no plans to stop anytime soon.
Justin has done the very thing that we all dream of – taking what we care about most deeply and making his world revolve around them.
His passion for the outdoors and South Africa's untamed beauty is rooted in his childhood where he has spent weekends on the Breede River and holidays at the Wild Coast in the Eastern Cape, and as he grew up, so too, did his appetite for good, wholesome, down-to-earth food.
The simple truths of life, travel, food and how they are all connected, resulted in Justin producing and presenting his first cooking travel show, 'Cooked' in 2003.
He quickly became a local culinary celebrity when BBC Lifestyle grabbed the opportunity to showcase his home-grown series.
'Cooked' kept Justin busy as the first season quickly grew into five, which aired worldwide across a number of premium lifestyle channels.
He also converted his unique outdoor cooking experiences into a cookbook entitled, 'Cooked in Africa', which was published by Penguin and became an instant bestseller!
His second book, the pocket 'Weekend Away', received rave reviews and his third book, 'Out of the Frying Pan' was an instant success! Follow Justin on Twitter
Since those early days, Justin has gone on to produce and present 13 episodes of 'Getaway to Africa', which was seen on M-net, Discovery and National Geographic.
Justin also hosted the original home-grown flagship reality TV cooking competition, 'Ultimate Braai Master' which made its debut on SABC 3 in 2012.
Since then, Justin has created a constant show reel of successful productions and he has delivered more than 180 hours of programming across various genres to broadcasters as diverse as BBC International, BBC Lifestyle, Sky Network, National Geographic, Discovery, Food Network, Travel Channel and local South African broadcasters, M-net, e.tv and SABC – to name a few!
More recently, 'Ultimate Braai Master', was selected by one of the world's largest independent production and format rights companies, all3mediaInternational to become part of its global format catalogue, which represents a first for any locally produced original production and will see the 'Ultimate Braai Master' replicated as a successful global format in territories around the world!
Following the success of the first season, 'Ultimate Braai Master' went on to see two more seasons take South Africa by storm, with the fourth season, 'Ultimate Braai Master: Game On' currently in production.
With Justin Bonello – Celebrity Chef latest cookbook entitled 'Cooked in the Karoo' already on store shelves, the next couple of months will see the release of his eighth book entitled, 'Roadtrippin'.
Justin is also spear-heading two new projects in the conservation and sustainability genres; 'Leopard 350' which highlights the plight of, and invites an urgent call-to-action to save the last 350 leopards that are endemic to the Cape Fold Mountain Belt; and 'The Greentown Project' which will see Justin sharing what he has learned over the years to make issues like sustainability, living and eating healthily, accessible, affordable and fun for the average South African: "Both are very important in my future" says Justin.
In summary, Justin Bonello – Celebrity Motivational Chef is a traveller at heart and he is happiest on the road with crew in tow, breaking boundaries and exploring places that many of us only get to dream of.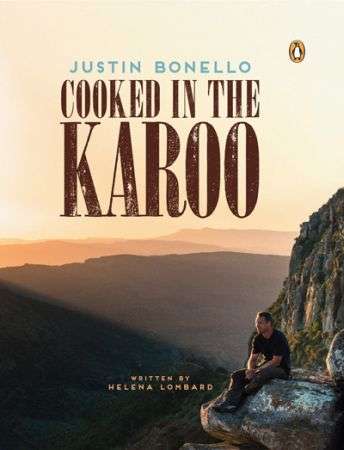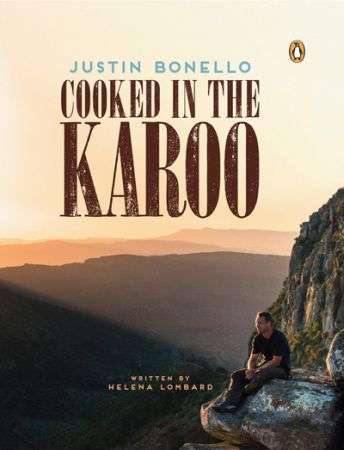 In this latest culinary adventure, Justin Bonello and his crew go on a two-year journey into South Africa's backyard to rediscover the pulse of the Karoo.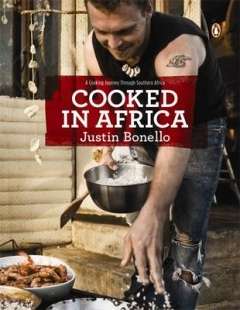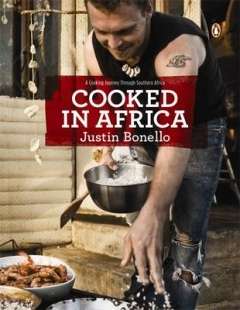 About the book:
There is no better way to shrug off the pressures of the modern living than to grab a bunch of mates and hit the road – immerse yourself in natural surroundings – and, while you're out there, stop, cook up a storm and party on down.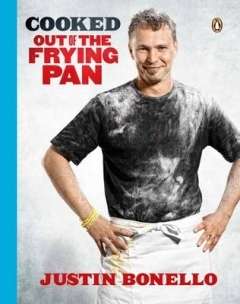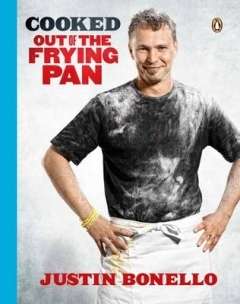 About the book:
Justin Bonello – Celebrity Chef visits 13 professional kitchens – all beacons on the South African culinary landscape and gets to cook with some of the most celebrated chefs and cooks in the country.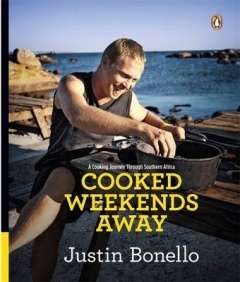 There is no better way to shrug off the pressures of modern living than to grab your family or a bunch of mates and head off for a carefree weekend away, preferably in our great outdoors.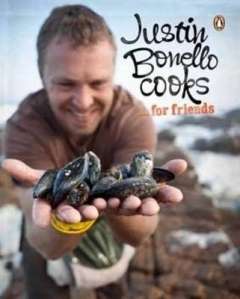 About the book:
My dad always says, 'A meal without wine is like a day without sunshine.
' I think the same can be said about eating on your own. Let's face it. No one should eat alone. My worst nightmare is rushing home, fixing up a quick grub and standing in my kitchen stok siel alleen and wolfing it down.
They say that the one thing that brings South Africans together is sport. I beg to differ.
Truth is, there's something about gathering around the African TV that is hard-wired into all of us, and the moment we huddle around the fire, we become one nation.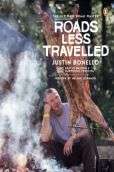 This is the ultimate book for every guy or girl that's ever lit a fire – whether you're still battling to get your mates to give you the tongs, or have already got yours … gold-plated.
We're talking about the braai and it happens all across South Africa, no matter what the weather, because our social get-togethers just wouldn't be the same without it
Here are some articles Justin has featured in