Katlego Danke – Celebrity Conference MC
Katlego Danke – Celebrity Conference MC
hails from the province of the North West having stayed throughout her childhood in places like Mafikeng, Mabopane, Garankuwa and Potchefstroom. Now available to MC through
Speakers Inc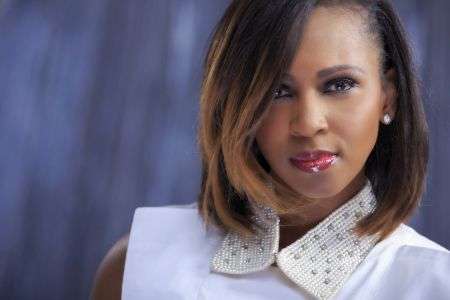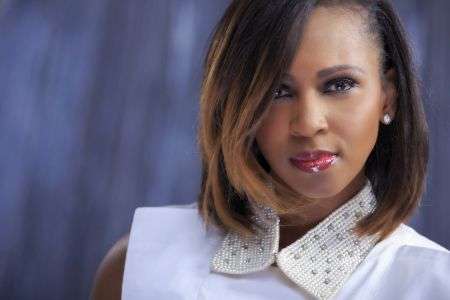 She has however also spend some of her up-bringing in Pretoria and Johannnesburg and therefore prefers to call herself a South African when asked where she comes from. This 36 year olds passion to perform and be on stage has been kindled from a young age and it came as no surprise when she chose to take up a theatre performance degree in 1998.
Katlego Danke – Celebrity Conference MC
Katlego obtained her BA degree in Theatre & Performance (Hons) and Gender Studies from UCT in 2001 and is renowned for stage performances in theatre productions such as Beyond The Veil, The House of Kalumba, The Town that was Mad, Based on 'Under Milkwood', Crimes of the Heart (wherein she was the Stage Manager), Occupational Therapy Project, King Lear, The Suit, Miss Tertiary Feel, and Brett Bailey's opera performance of Macbeth.
Her television and film experience includes a cameo role in the sitcom SOS (2001), roles in daily dramas Sewende Laan (2003) and Backstage (2002- 2006) and the film Eine Liebe in Afrika (2002). You might have also caught a glimpse of Katlego in commercials for Vanish, Clover, Klipdrift Brandy, Honda and she hosted The Pond's Passport to Success (2007) campaign.
She has graced the cover of many a magazine some of which include Real, Bona, Drum, Soul and True Love and TV Plus. She has also worked with other prestigious publications such as Destiny Magazine and The Oprah Magazine. She was also voted as one of FHM's 100 sexiest women in the world in 2006 and 2011 and voted one of Sowetan's 12 Sexiest Women in South Africa in 2008. Katlego is also currently very busy providing vocal expression to many advertisements and can be heard on SABC1 as a voice artist.
She was nominated Best Screen Villain in the Duku-Duku 2004 Awards, and Best Dressed Actress in 2009 at the South African Film and TV Awards. In 2010 this hard working actress was nominated for a YOU Spectacular award for Favourite Actress. She has until recently (2014) been seen in the daily soap Generations as the beautiful, sassy magazine editor Dineo Mashaba (Dlomo). This very role of Dineo Mashaba (Dlomo) is also the reason she walked away with the coveted Best Actress Award at the 2010 South African Film and TV Awards (SAFTA's).
Katlego has in 2015 landed the lucrative contract of brand ambassador to the international baby products brand Philips Avent. She can be seen currently on the national lottery Powerball Show as one of their new generation presenters. Follow Katlego on
Twitter
Katlego Danke – Celebrity Conference MC
Katlego has also given her spare time to many charities including the Johannesburg Children's Home and The Abraham Kriel Children's Home. She has also given motivational talks to the youth on behalf of numerous organizations such as the Sonke Gender Justice Network, The National Department of Health, the ANC Women's League and The World Bank.
Lastly Katlego completed a post-graduate diploma in Management studies in 2010 with the Wits Business School and is also an entrepreneur and television producer.