Kurt Schoonraad – Corporate Comedian
Dubbed as South Africa's wackiest boykie, Kurt Schoonraad – Corporate Comedian is one of the country's busiest stand-up comedians and MC's, best known as the presenter of SABC 2's Crazy Games as well as SABC 3's Going Nowhere Slowly.
More recently, Kurt secured his first lead role in the proudly South African feature film, Skeem. Hailing from Mitchell's Plain in the Cape Flats, he performs a clean act focusing on the widespread diversity of our rainbow nation's varied cultures.
Book Kurt through Speakers Inc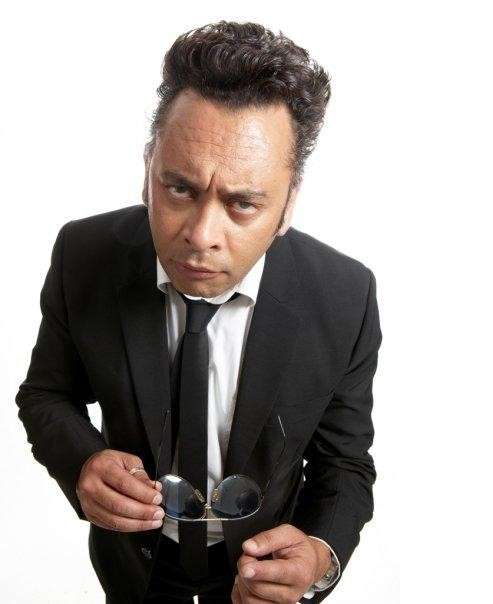 Kurt Schoonraad represents a wholesome character that is easy to relate to – a strong, friendly persona that is synonymous with popular culture, and has made him a favourite with the South African media.
Kurt Schoonraad – Corporate Comedian
Some of his most popular one-man shows include Home Groan, inviting the audience on a wildly funny journey into the deepest reaches of his warped mind, while Spiders & Mayonnaise exposes the lighter side of being South African (pre & post 1994) and his sense of the ridiculous has everyone in the audience laughing at their everyday fears and pet hates.
Kurt Schoonraad has also pioneered Jou Ma se Comedy Club, a popular and ground-breaking weekly showcase that is truly benefiting Cape Town culture and the comedy industry as a whole.
Follow Speakers Inc on Twitter
Noteworthy South African performances:
–    Cape Comedy Collective in 2000
–    East Coast Radio Ha Ha Comedy Showcase
–    Smirnoff Comedy Festival
–    Cape Town International Comedy Festival
–    Barnyard National Comedy Festival
–    The Cape Town Festival
–    Going Nowhere Slowly (SABC)
–    Crazy Games for 3 seasons (SABC)
–    Comedy Showcase on SABC
–    Pieter Dirk Uys's Evita, Live & Dangerous
–    Barry Hilton's Funny You Should Say That
–    ETV's The Phat Joe Show
Kurt Schoonraad – Corporate Comedian
"PARENTS SAY STUPID STUFF"
"HOME AFFAIRS"
"MOVING TO OTTERY"
Tech requirements: A good PA system with a good quality mic; good lighting and a stage (if necessary) required …