A formidable team on stage – collectively Lemon 'n Lemon 'n Limelight – Conference Band Entertainers have 15 years of experience in the live entertainment industry and it is evident in their performance and great response they received from their corporate audiences.
They have a diverse and extensive repertoire, ranging from background music to the current party hits. Book through Speakers Inc
True entertainment from start to finish !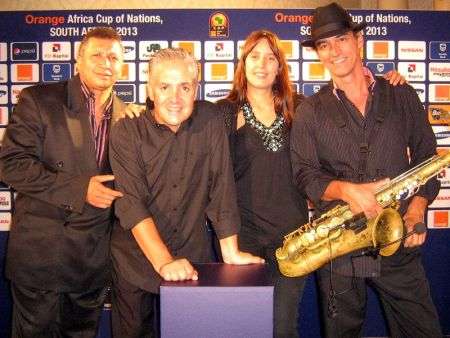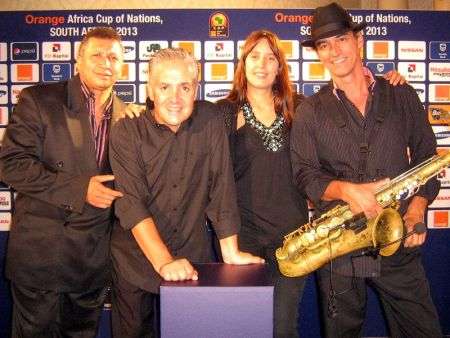 Lemon 'n Limelight – Conference Band Entertainers
Gavin Langeveldt – Guitarist, percussion & vocals
Gavin heads up the group. By using his accomplished studio work and knowledge of the industry, the group is proving to be a huge hit amongst the corporate market.
His experience with bands such as Lastique, Fantasy and Café Society has given him the ability to provide the right type of repertoire and vibe on stage for every kind of event. His musical influences include Stevie Wonder, Santana and The Eagles.
Cedric Wessels – Vocals & percussion/drums
Cedric has worked together with bands such as Chattaback and Whose News. He is an accomplished session singer in live performance and has toured with the likes of Steve Hofmeyer and others.
He has a great vibe on stage and loves incorporating various elements of percussion into the party. Cedric has also performed on the international circuit.
Rene Hunter – Vocals
Rene has performed in various collaborations – Sugar & Spice, The Worx and Lemon 'n Limelight. She has performed with the Richard Loring production, Girl Talk and some of you may recognize her from Idols.
She has performed in Egypt, Dubai & Taiwan and is also an accomplished studio session singer.
George Longane – Vocals
George has performed with various artiste over the years, including the likes of Nu Age and Lemon 'n Limelight – but first and foremost as the vocalist for Dr Victor & The Rasta Rebels, with whom he has performed with for the last 13 years.
He too is an accomplished studio session singer doing corporate jingles to the latest party covers.
With so much talent on one stage
You are guaranteed a party !
Lemon 'n Limelight – Conference Band Entertainers
Lemon & Limelight – Repertoire Sample
White Flag – Dido
Something Stupid – Robbie Williams & Nicole Kidman
Feel – Robbie Williams
Can't Get Enough of Your Love – Barry White
The First, My Last, My Everything – Barry White
You're Too Good to be True – Boys Town band
Smooth – Santana
Can't Get You Out of My Head – Kylie
I Will Survive – Gloria Gaynor
Let Get Loud – J Lo
Get The Party Started – Pink
Crazy Little Thing Called Love – Queen
I'm A Believer – Monkeys
Build me Up Buttercup – The Foundations
I'm Alive – Celine Dion
Boys of Summer – DJ Sammy
You Promised Me – Ingrid
If You Could Read My Mind – Studio 54
…plus many more to suit your function
Background / dinner set repertoire…Sinatra, Nat King Cole, Nina Simone, Norah Jones, Eva Cassidy, Sade etc.
LEMON 'n LIMELIGHT