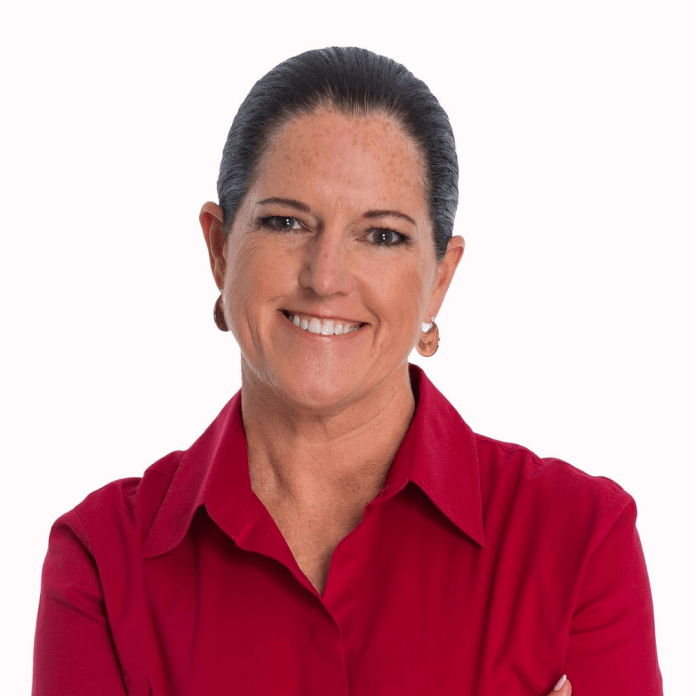 Lisa Orrell, CPC, is globally recognized as "The Chief of Change"…and she's NOT just another Keynote Speaker, Award-winning Author, Trainer, Certified Leadership & Life Coach, and Thought Leader. Her fun, unique and engaging style set her apart! As a result, she is in-demand by organizations to motivate & inspire their people to make positive changes personally, AND to inspire more positive changes in workplace dynamics & culture!
Her four popular books on Amazon include: Millennials Incorporated; Millennials into Leadership; and Boomers into Business. Her fourth book, Your Employee Brand is in Your Hands, was named a finalist in ForeWord Magazine's Annual Book Awards competition (in the highly competitive Leadership books category). And Lisa's books are often ordered in bulk by organizations to use in their Employee Learning & Development training programs.
As a respected expert and speaker, Lisa's client list includes many well-known corporations and professional associations, including: Salesforce, Wyndham, Pfizer, eBay, Wells Fargo, Johnson & Johnson, Grant Thornton, Oracle, Juniper Networks, Pepsi, Chico's, Applied Materials, ERA Real Estate, Paul Mitchell, Cisco, PayPal, USC, Blue Cross/BlueShield, State University of New York, SHRM, PBWC, NCHRA, National Diversity Council, and Monster.com. Lisa was even hired by the Government of Brunei to speak IN Brunei!
In addition to being a speaker and author, Lisa is a Certified Leadership & Life Coach who works with individuals and/or employee groups. She received her Leadership & Life Coach certification through an intensive training program accredited by the International Coach Federation.
And, based on Lisa Orrell topic expertise and notoriety, Lisa has been interviewed by, or written articles for, countless media and research firms, including (partial list): ABC, NPR, MSNBC, CBS, The NY Times, Wall Street Journal, USA Today, U.S. News & World Report, Human Resource Executive, The Business Journals (throughout the U.S.), Recruitment & Retention, Universum's Trainee Guides for Norway, Sweden and Denmark, China's HerWorld Magazine, Diversity Business, HR.com, Monster.com, Recruiter.com, and CareerBuilder.com.
Topics Covered
– Branded! Your Personal Brand is in Your Own Hands: eBay has hired Lisa to conduct this popular presentation over 25 TIMES!
– Get Unstuck! So Your Life Doesn't Suck: Fast-paced keynote will help your audience breakthrough those barriers to make positive changes and get unstuck!
– Who's Who in the Zoo? Improving Communication across the Generations: This is a highly informative (yet, fun!) keynote that Lisa is booked for often! Your audience will learn what makes each generation "tick" and will all walk-away with positive changes in their perspective!
– Get a Grip on Gen Y & Z!: A very popular keynote for Executives who want to better understand their Millennial & Gen Z team members!
Lisa Orrell
Testimonials:
The feedback is off-the-charts from the attendees at our Salesforce Leadership Summit! They loved you. Some of them are going to see about having you speak for our entire Chicago office. You crushed it! – Ms. Sarah Roberts: VP of Solutions Engineering, Salesforce (and Committee Member for their Annual Leadership Summit in San Francisco)
Lisa Orrell – Leadership Development has been a featured keynote speaker at our Annual Summits FOUR times and she always delivers! When she discussed Personal Branding this year at our Leadership Summit the audience of 400+ people when nuts. They're still talking about her presentation and how valuable it was. Lisa is truly one of our favorite speakersand we consider her to be a member of our big Paul Mitchell family! – Winn Claybaugh: Co-founder, Owner, and Dean of Paul Mitchell Schools International Motivational Speaker & Author of: "Be Nice (Or Else!)"
I've been responsible for hiring MANY speakers and trainers over the years, and it's rare that we hire them repeatedly. But Lisa is an exception!We fly her in a lot as a keynote to kick off various events we do, as well as for conducting training workshops. Plus, I've referred her to divisions all over J & J and they all rave about her, too! She is personable, hilarious, and witty, plus her content is always SO informative and useful. – Colleen M. Jones: V.P. of Operations, The Vision Care Institute, Johnson & Johnson
Lisa came to our company as a keynote speaker for a mixed-generation audience with a talk entitled "Improving Communications Across the Generations." She delivered very insightful concepts of what makes members of different generations unique while disproving common stereotypes. She also provided several eye-opening statistics on the evolving workforce and numerous stories of relatable mishaps and miscommunications stemming from the generational gaps. Based on audience engagement and feedback, she was very well received. Overall, Lisa was a pleasure to work with and extremely accommodating, tailoring specific topics upon our request. We hope to host her again at future events! – Yvonne Wu, Ph.D.: Janssen Pharmaceutical Companies of Johnson & Johnson
We have booked Lisa twice to be the keynote speaker at our Annual ADOMA Leadership Conference, and she is always a big hit! Not only does she deliver interesting insights on generational dynamics at work and effective leadership, she entertains everyone in the process with her wit and humor. If she wasn't great the first-time we booked her, we definitely wouldn't have asked her back a second time! – Lisa Barefield: Executive Board Member, Auto Dealers Office Managers Association (ADOMA)
I was fortunate enough to attend your presentation at our Annual Sales Manager's Meeting in Park City, UT. I discussed your presentation with our HR, L & D, and Management Group here in Montreal, and they're very interested in booking you to come speak for our division here! – Cathy Andrews: National e-Sales Manager, Pfizer Canada
Lisa is a pro. Your audience will be impressed and learn a great deal. She has an engaging personality that makes learning fun and interesting. – Marlene Williamson: CEO & Board Director, Watermark
---


Follow Speakers Inc on Tumblr