Kwame A.A Opoku is available to present as the Business Innovation, Futurist keynote speaker at your next Johannesburg, Gauteng event and conference.
Mr. Opoku is a leading black futurist speaker that delivers keynotes over 100 times per year. Kwame is available to speak at your next Johannesburg, Gauteng event and conference. Kwame has been speaking professionally for over 15 years. His keynote and workshop topics include Future of Industries, Web 3 & Decentralized Finance, Innovation, Digital Transformation
By working with Kwame, you are guaranteed a seasoned speaking professional that will make your event a success. Kwame brings energy and positivity to each of his presentations.
Kwame has presented keynote presentations around the globe to some of the largest organizations in the world including IBM, Blue Cross Blue Shield, Cisco, Unilever & More. Learn more about why Kwame A.A Opoku is the right motivational keynote speaker for your next Johannesburg, Gauteng event and conference.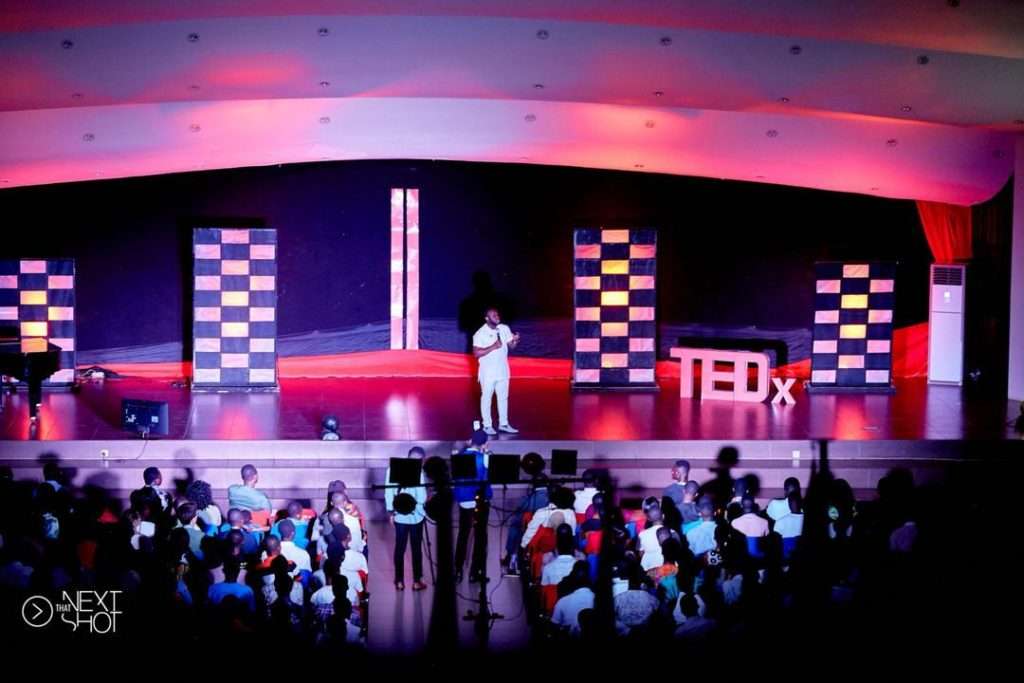 Kwame A.A Opoku is a recognized expert in professional and personal reinvention. A highly sought-after keynote speaker, transformational leader and business mentor, he guides individuals and businesses to capitalize on change and magnify their impact.
Kwame A.A Opoku | Futurist Keynote Speaker | Johannesburg
His unique expertise is in combining practical business tactics with accelerated learning strategies to embrace change, encourage innovation and increase sales for people and organizations worldwide. Kwame A.A Opoku inspires, empowers and guides people to achieve massive and lasting personal and professional growth, whether it be as a keynote speaker, facilitating corporate workshops or mentoring individual.
A leading international keynote speaker, Kwame has reached tens of thousands worldwide with his message of DIGITAL TRANSFORMATION as the competitive edge in the face of today's complex markets. Kwame is a sought-after business culture catalyst who inspires, empowers and guides organizations and individuals to create sustainable, high-performance strategies. Kwame through keynotes, workshops and business mentoring, helps leaders embrace change, cultivate work cultures of greater unity and resilience, as well as strengthen their voice as purpose driven leaders.
---
WHY VISIT JOHANNESBURG?
Commonly known as Jo'burg or Jozi, this is the vibrant heart of South Africa. A rapidly-changing city looking optimistically towards the future. New loft apartments and office developments are being constructed at a rapid pace here and the hipster-friendly neighbourhood of Maboneng is now considered one of the most successful urban-renewal projects in the world.
Unstuffy with a lot to see and do, Johannesburg is awash with superb museums, mostly offering deep insight into South Africa's  past such as the Apartheid Museum.
Delve in and experience the buzz of a city undergoing an incredible rebirth.
As the largest city in South Africa and the biggest economic powerhouse on the African continent– Johannesburg is definitely a place worth visiting. A lively city with a population of 4.4 million people in the central city district alone, there is much to see and do both in the city and its surrounding townships.
Explore the city of Johannesburg
Being such a diverse, lively city, there are a number of things to do in Johannesburg. If you decide to stay in the city, it is definitely a place worth spending a day or two to absorb the culture and the sights it has to offer. Accommodation close to the Newtown Cultural Precinct is often popular with tourists due to its varied offering when it comes to sight-seeing.A culture heavy area that is home to many of the city's museums and art galleries, you'll be spoilt for choice in the Newtown precinct.
Ready to relax the pace? Take a moment to reflect at Zoo Lake – a beautiful park full of trees and lakes that's perfect to stroll through after a long day of exploring. And of course, take some time to view the monument of Nelson Mandela.
Discover historical landmarks on the outskirts
The surrounding area of Johannesburg also provides travellers with an array of things to do and sights to see. Situated not too far to the north of the city is the wonderful Cradle of Humankind, a world heritage site that attracts hundreds of thousands of visitors a year. The Cradle of Humankind was named due to the area producing such a large amount of hominin fossils – some being the oldest of their kind. The area offers a museum and a selection of restaurants, along with the brilliant Sterkfontein caves – a dramatic tunnel system full of artefacts and fossils.
Although quite a distance, the Tswaing crater is also worth a visit for those willing to explore a little further. The huge impact craterwas caused by a meteorite, and is estimated to be roughly 220,000 years old. Accompanied by a museum and even a walking trail if you're feeling up to the challenge, the Tswaing crater is a must if travelling through Johannesburg.
---
VIEW FULL PROFILE FOR KWAME OPOKU
Contact us at Speakers Inc for more information