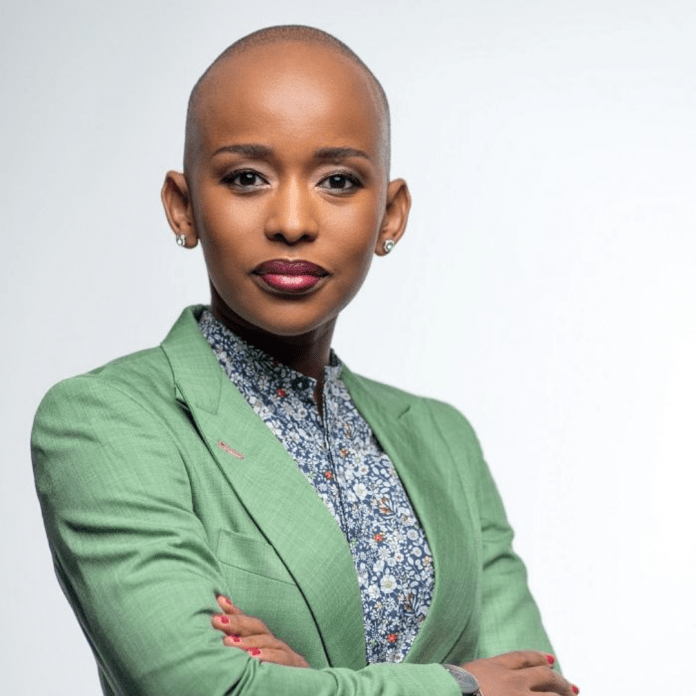 Lynette Ntuli – Business Strategy is the Chief Executive Officer of Innate Investment Solutions, a South African entity that provides property, asset management and infrastructure solutions to the built environment and custodians of land and property portfolios.
Lynette has previously held senior leadership roles in the commercial, development and investment spheres of the property and trade and investment sector and she sits on the executive committees and working groups of various industry-related organisations.
Over a 11-year period, she has gathered experience in asset management and development, commercial and infrastructure planning and strategy in operational, development and investment roles.
Her knowledge of regulations and compliance within the built environment and the ability to articulate this insight into turnkey solutions and commercially viable business models, is an asset to the sector in which she operates. Book through
Speakers Inc
She holds post-graduate property specific qualifications from the University of Pretoria.
Her corporate and public sector experiences have provided Lynette Ntuli-Business Strategy Innovation with a track record in property management and development, asset management, corporate affairs, retail and commercial development, the development of feasibility and analytical studies; international business and trade development, priority sectors planning and development and strategic project management skills.
Lynette has been well profiled for her executive positions, amongst them, becoming the first woman in South Africa to become GM of a super-regional shopping centre, The Pavilion and CEO of the Durban Business Enhancement Initiative.
She has also been named the Glamour Magazine's Woman of the Year 2014, in the business category.
Lynette presents Business Day TV Show (BDTV, Channel 412), SME Funding in a weekly time slot.
Lynette Ntuli – Business Strategy is a World Economic Forum Global Shaper and Founding Curator of a South African hub. In 2014, she was selected as one of the Top 200 Leaders of Tomorrow by the St Gallen Symposium – the world's premier symposium on leaderships, politics and society.
She is a 2014 Mandela Washington Fellow in the flagship program of President Obama's Young African Leaders Initiative (YALI), an Advisory Board Member of First National Bank (FNB) in the Kwa-Zulu Natal region as well as a member of the African Leadership Network.
Lynette is actively involved at an executive and member level within various organisations, including the South African Institute of Black Property Practitioners (SAIBPP), Women's Property Network (WPN), South African Property Owners Association (SAPOA), the South African Council of Shopping Centres (SASC), International Women's Forum (IWFSA) and the Institute of Directors SA (IODSA).
She is currently the Vice President of SAIBPP in the 2016 / 2017 term and the Interim Chair of the Commonwealth Alliance of Young Entrepreneurs in Southern Africa (SADC).
Lynette Ntuli – Business Strategy
Lynette Ntuli as a professional speaker & MC:
Tapping into her experiences and insights, Lynette Ntuli – Business Strategy Innovation has spoken at a wide number of local, national and international forums, events and symposiums at a variety of subjects including:
• Entrepreneurship, Business Developments and Markets.
• Emerging Market Economic and Demographic Trends.
• Retail & Consumer Dynamics.
• Property, Asset and Infrastructure Development.
• Leadership.
• Gender, Diversity and Youth Development / Support.
A proficient, articulate and professional MC; she brings a touch of glamour and rich content to any program that she directs.
Lynette Ntuli – Business Strategy has spoken before Presidents and Ministers; captains of industries, academia, economic sector, cultural and social groups, women, the youth, aspirant professionals and audiences in rural, township and untapped areas. Being multilingual, widens her appeal.
Lynette leverages her business experience and networks to add value to an event, conference, seminar and strategic interventions in the following ways:
• Event and Program Content Developer.
• Program Direction & Management (MC)
• Facilitation Services for Panel Discussions, Strategy Sessions and Conventions.
• Business Development and Strategic Consulting
"Lynette and I met through the Global Sports Industry Congress and worked together to bring an understanding of the international relations and dynamics of the Olympic Movement to South African and Durban-based stakeholders prior to the 2011 IOC session and the opening of the 2020 Olympic race in which Durban (SA) had intended to participate.
Lynette Ntuli – Business Strategy was very professional and insightful in all my dealings with her throughout the conference.
In particular, Lynette demonstrated excellent organisational skills aligned to strong verbal communications skills in a complex and demanding environment and I have no hesitation in recommending Lynette as a leader, organiser, speaker or facilitator"
Jon Tibbs, CEO, JTA Ltd (United Kingdom)
"I worked with Lynette at the IgniteSA conference in Durban in 2011 and I was extremely impressed at her calm, confident abilities throughout the conference. Lynette is well-spoken, highly intelligent and a natural leader.
She is also a great facilitator and handled the panel sessions with alarming ease and skill. I would recommend Lynette on multiple levels; as an organisational leader, as a manager, as a speaker and as a facilitator"
Thabang Skwambane, Founder & Chairman: The Lonely Road Foundation (South Africa)
"Lynette is both charming and highly efficient. My interactions with Lynette were always enjoyable, and made all the more so by the effectiveness she brought to her role – a very smart lady with her finger on the pulse"
David Lake, Former MD: Rothschild South Africa and Director: Lake Solutions
"Lynette was part of a syndicate that booked me to facilitate at their conference. Her approach and manner was extremely professional. She delivered a consistent high quality of work – would recommend Lynette without reservation"
Vusi Thembekwayo, Motivational Speaker and Managing Director of MOTIV8 Advisory
"Ms Lynette Ntuli honoured the Ukukhanya Development Trust as our Programme Director for our official launch evening held at the Hilton Hotel in Durban on the 17th of November 2011. She did a sterling job of managing the programme, as well as in directing the flow of the evening. Lynette is intelligent, capable, dedicated and a charming young woman.
She is swift on her feet, with sensible reactions in all unsuspecting circumstances. I feel confident in expressing that she is capable of managing most situations with thoughtfulness and maturity.
Given the above, I am assured in recommending Lynette's services as an MC or as a Programme Director.
She is not only thorough, but also exceptionally easy to work with and always willing to take the time to discuss concerns and to respond to questions"
Akhona Mahlati, Executive Principal Strategist; Ewe Sana! South Africa
"On behalf of ILembe District, Department of Basic Education, we would like to convey our greatest appreciation for the positive contribution you made to our one hundred girls and twenty educators who attended our Valued Citizen, INSPIRE leadership camp from the 30th of November to the 3rd of December 2011.
Your presentation made an impact that will remain for a long time to come in the lives of the INSPIRE girls. You did not just inspire 100 girls, but the whole population of the 10 schools that are part of the programme and 50 schools that are going to join the programme in 2012.
The trained 100 girls will be mentoring and leading the girls from the other 50 new schools in the programme. With the contribution of your calibre, our country stands to benefit a lot!"
Linda Ntuli, Senior Education Specialist: Youth & Gender Development, ILembe District – Department of Education (Kwa-Zulu Natal)
"The Businesswomen's Association Durban branch would like to thank you for your outstanding delivery of service at our Year End Breakfast Celebration on Friday the 2nd of December 2011 at Coastlands Hotel in Umhlanga as Programme Director, your assistance in ensuring the high calibre of the event is greatly appreciated"
Fazanah Mall, Partner: KPMG Durban and BWA Durban Chairman
"I moderated the opening panel discussion at the Seatrade Africa Cruise Forum in May 2011 in which Lynette Ntuli was a speaker and can confirm that her presentation was clear and authoritative and that she was a valuable contributor to the discussions that followed where fellow panellists, consisting of cruise line and port officials, joined in the debate."
Mary Bond, Editor: Seatrade Cruise Review and Seatrade Insider – Seatrade Communications Ltd. (United Kingdom)
"Lynette Ntuli addressed an audience of nearly 100 KZN women entrepreneurs in November 2011 at the Durban Chamber. Her topic was 'The Power of Networking'. Lynette's quiet personal confidence, vast business experience and beautifully modulated speaking voice made her an outstanding choice.
It is not often one finds someone who offers poise and presence with excellent content. Lynette, however, is just such a speaker and as an event co-ordinator that day, I found her a delight to deal with. Without hesitation, I would recommend Lynette Ntuli as a speaker for any top calibre audience"
Ingrid Roberts, Professional Speaker, MC & Event Co-Ordinator