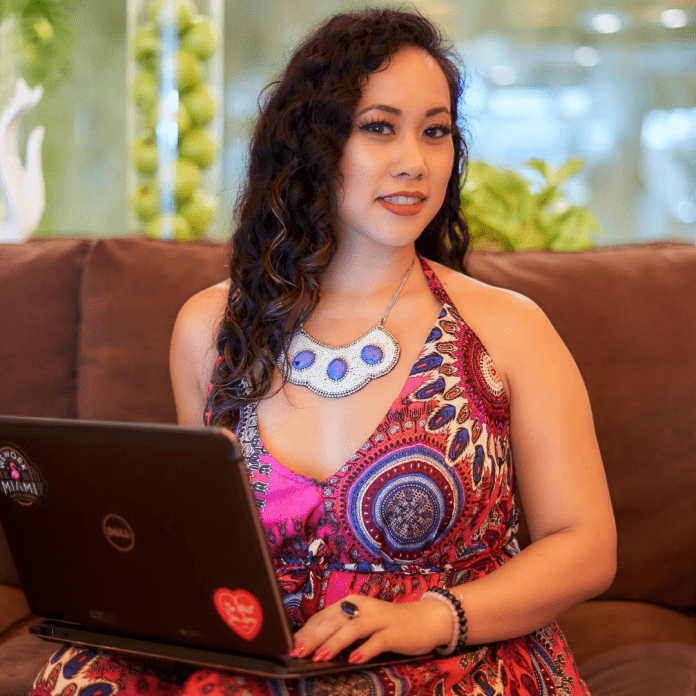 I am a TEDx Speaker, Conscious Business Coach, International Bestselling Author and the Founder of Thriver Lifestyle. I am also a Certified Pranayama and Meditation Teacher and host of the Thriver Lifestyle Podcast and Mondays with Marian on YouTube.
I help women step into their POWER and soulfully THRIVE in life and business!
What does this mean?
It means having clarity in what you want to achieve both personally and professionally, then creating an action plan that is in alignment with your Highest Self to get the results you want.
It means having the confidence to launch that side hustle/new business/podcast/ whatever it is that lights your soul on fire!
It means creating a life filled with abundance, inner peace, joy and love!
It means showing up authentically YOU and building your tribe!
Why is this important to me?
Because I know what it's like to operate in "Survivor" mode both personally and professionally… to think I had to do everything on my own, to feel disconnection between what my soul yearned for (freedom, impact, fulfillment) and what I thought I had to do as a career to make money. Years ago, despite having a successful marketing career and active social life, I was severely unhappy and unfulfilled. I lived a double life, self-medicating with drugs and alcohol to numb the pain from years of childhood trauma. No one ever suspected anything because I was always that person who seemed to have it "all figured out".
It wasn't until I overdosed and had an out-of-body, near-death experience that I finally WOKE UP! Since then I have been on an incredible journey of healing, transformation and personal development. This journey has led to the unfolding of my purpose and that is empowering and helping others transform from living in survival mode to creating a thriving life and business filled with abundance, fulfillment and freedom.
Now Marian Bacol-Uba coaches other women to step into their own power and create the life and business that is in alignment with their soul. I have merged my 15+ years of marketing, event production and business development experience with my mission to create positive social impact.
You are worthy of creating and living your dream life! You are worthy of having a conscious business that creates both money and positively impacts others!
An overdose and out-of-body, near-death experience CHANGED HER LIFE!
Marian Bacol-Uba empowers audiences with her bold and inspiring approach to conscious leadership, resilience and life. Her talks are interactive and captivates the audiences attention. Marian not only INSPIRES, but EDUCATES and gives tremendous value in all her talks and workshops. She ACTIVATES her audience to take steps forward.
She is the USA Chapter Lead and Founding Member of KeyNote Women Speakers, a global non-profit initiative that seeks to bring diversity to the world's stages. KeyNote was founded in October 2017 in Singapore.
Marian's "THRIVER Framework" of 4 Pillars (Consciousness, Collaboration, Community & Celebration) can be applied to help individuals, businesses, corporations, schools, association and organizations. Watch her TEDx Talk below as she explains the importance of the 4 Pillars.
Marian's "Conscious Public Speaker" talk, gives entrepreneurs, coaches and consultants the frameworks, strategies and tools to create more IMPACT, INFLUENCE and INCOME through conscious public speaking, while staying authentic and in alignment.
Marian Bacol-Uba has been featured on CBS Los Angeles, Channel LA-18, The Filipino Channel (TFC), Thrive Global, Elephant Journal, Medium, SWAAY Media, Bustle, CEO Blog Nation, Modern Mogul HQ, Daring Woman Podcast, and over 50 podcasts and publications. Marian is also a Certified Meditation Teacher and the host of Thriver Lifestyle Podcast and Thriver TV on YouTube.
Speaker
We all have a story to share with the world. I share my "Survivor to Thriver" story to show others that they too, can thrive through life's adversities. I share stories of resilience by operating with a Thriver mindset and stepping up as a conscious leader in our community.
Every talk is customized for the audience and is engaging as well as interactive. My goal is to bring immense value in every talk/training/workshop and share the tools, frameworks and lessons that I learned to transform my own life and my clients' lives.
The 4 Pillars of Being a Thriver is a framework that is not only beneficial in your personal lives but can also be taught to create a thriving business and work environment as well. Audiences will not only be inspired, but will leave with techniques and teachings to implement in their own lives, both personally and professionally. I motivate them to take action so they can achieve results and alignment in life and business!
SPEAKING TOPICS & EXPERTISE:
Conscious Leadership
Public Speaking for Business Growth & Brand Building
Mindset & Resilience
Meditation & Mindfulness
SIGNATURE TALKS:
Creating Impact, Influence & Income Through Conscious Public Speaking
THRIVER: 4 Principles to Conscious Leadership
"OM": Optimizing Mindfulness for Entrepreneurs & Professionals
Are You a Victim, Survivor or Thriver? (TEDx Talk)
Marian Bacol-Uba
Topics Covered
SPEAKING TOPICS & EXPERTISE:
Conscious Leadership
Public Speaking for Business Growth & Brand Building
Mindset & Resilience
Meditation & Mindfulness
SIGNATURE TALKS:
Creating Impact, Influence & Income Through Conscious Public Speaking
THRIVER: 4 Principles to Conscious Leadership
"OM": Optimizing Mindfulness for Entrepreneurs & Professionals
Are You a Victim, Survivor or Thriver? (TEDx Talk)


Contact Us at Speakers Inc and follow on Twitter