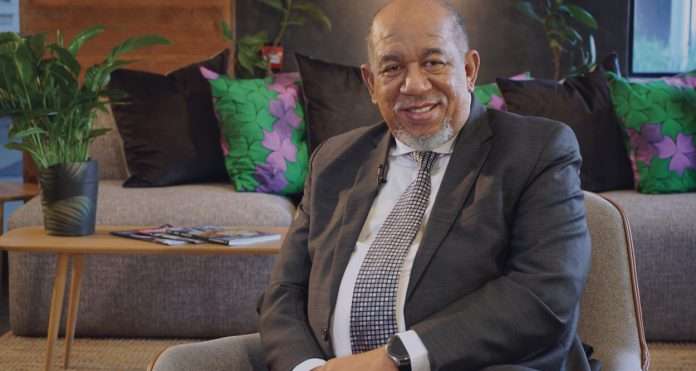 Martin Kuscus is a sought after speaker in the secular and church environments. With relative ease and a generous dose of humor, he has the ability to communicate on a diverse range of sometimes very difficult topics in a precise, practical, compelling and persuasive, yet graceful manner. He has this rare ability to captivate his audience with honesty and humility borne out of a challenging life journey. His talks are thought provoking that empower his audience with actionable steps that can be put into action right away, to improve the way they lead.
Martin Kuscus emerged as one of the rare breed of credible leaders that shaped the South African democratic landscape. He was the former MEC of Finance in the North West Provincial Government from 1994 – 2004. Prior to that, he spent 17 years in the nursing profession. This was arguably the most important formative years in his life that prepared him for his future leadership assignments. In June 2004 he became the CEO of the South African Bureau of Standards, a position he held until September 2009. He then started his own business ventures in the telecoms, information technology and human capital development industries.
Martin was also the Chairperson of the first Board of Trustees for the Government Employee Pension Fund, overseeing a portfolio of R890 billion ( the seventh biggest pension fund in the world by then) from June 2005 to July 2009. During his tenure, he was instrumental in the establishment of the Pan African Infrastructure Development Fund, a 675 million USD fund and served as its Chairperson from 2007 – 2009. From June 2006 – May 2009 served on the PRI Board, a United Nations Compact Initiative on Principles for Responsible Investments. Here he gained intensive exposure to international best practices on corporate governance, the intricacies of global capital markets and optimization of the investment value chain.
One of the highlights of his speaking engagements was to share a platform with the revered John Maxwell on five occasions during his visits to South Africa and Zimbabwe. On the 9 June 2008 he had the rare privilege to speak at the United Nations General Assembly during a thematic debate on Global Private Investments and Climate Change.
Some of his favorite subjects include:
Building the Brand in You
The Eye of the Storm
Diversity Beyond the Numbers
Building a Dream Team
Servant Leadership
Smart and Healthy Boards
Family Matters!
---
Travels from: Johannesburg, South Africa
Fee: from R25,000
Contact us at Speakers Inc and subscribe to our YouTube channel