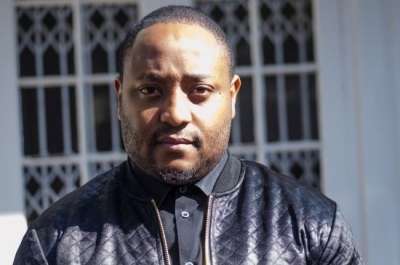 Musa Kalenga – Digital Expert is an enthusiastic entrepreneur who is passionate about using technology to empower the digitally invisible. As CEO and Founder of Bridge Labs, Musa addresses the problem of gaining access to appropriate online tools for entrepreneurs and Small to Medium Businesses (SMB's) by building mobile platforms to support growth in emerging markets. Book through Speakers Inc
As a respected thought leader in the marketing industry, Musa Kalenga advises on digital marketing strategy for businesses with his Marketing in a Digital World Executive Programme.
Professional Background
Musa Kalenga started his first business, Monatefellaz, a youth marketing consultancy, while studying at the University of the Witwatersrand (WITS).
After Monatefellaz was incorporated into IHOP WORLD, as part of a merger with a division of the Brand Leadership Group, Musa worked as Managing Director before becoming Group Head of Digital Marketing at Nedbank, and then Facebook Client Partner for Africa.
As a strategic marketer for these two companies, Musa worked with foreign governments and multinational companies to create innovative digital products and solutions in the travel, insurance, automobile, FMCG and banking industries.
Public Speaking
As a television presenter, Musa worked on the breakfast show Africa Awakes on DStv, as well as SABC's 1day CEO. Musa also hosted his own talk show, Kalenga Touch, where he explored topics such as entrepreneurial prosperity and African development. Follow SI on Twitter
"Through the use of technology, the digitally invisible economy will be able to create viable, affordable and sustainable solutions that will solve crucial problems in our society."- Musa Kalenga
Musa Kalenga – Digital Expert
1. MARKETING IN A DIGITAL WORLD MODULE
Against the backdrop of rapidly changing technology and globalization, what does the new African consumer look like?
The topic will explore the evolution of the African consumers as well as communication ideas that speak to their hearts and minds.
This topic summarises search and discovery marketing to the extent that there is clarity around the correct business metrics that drive business value.
2. DIGITAL MEDIA MODULE
A deep dive into optimizing how your business is found online. Understanding the journey of consumers in the funnel
and on the Google network. The topic will also give a detailed understanding of how people discover brands online.
Understanding the role of platforms like Facebook and Linkedin as well as the journey of consumers on these
platforms.
3. LEADING DIGITAL TEAMS MODULE
Exploring unicorn businesses that have to deal with being at the cutting edge of technology and industry. Understanding
some of the latent benefits, but also the dark side of these businesses.
The topic will explore what the leader of the future needs to be aware of, and how to survive moving at the speed of light.
The new currency is having access to data, but the true value is in the insight or intelligence that can be drawn from the data. In this topic we understand impactful data strategy and some key organizational considerations in setting up a capability that creates business value.