Muzi Kuzwayo – Branding Speaker completed his BSc degree (in Microbiology and Biochemistry) at Rhodes University in 1992 and started his advertising career through a graduate training programme offered by Ogilvy and Mather, Rightford, Searle-Tripp and Makin in Cape Town.
He moved through various disciplines of advertising including media, client services, strategic planning and copywriting. Book through Speakers Inc
Muzi later completed a post-graduate diploma in copywriting at the Red and Yellow School of Advertising, and an MBA at the University of Cape Town.
While in advertising, he worked on various blue-chip brands such as Old Mutual, Sanlam, South African Breweries – Carling Black Label, Redd's, Ohlsson's Liqui Fruit, Volkswagen and American Swiss Jewellers.
Muzi has also worked on research projects for various companies such as Research International, Research Surveys and Roots Marketing.
He worked on the Old Mutual, Sanlam, Metropolitan Life, Pick 'n Pay Financial Services and Gilbeys brands. Follow Speakers Inc on Twitter
In 1997 Muzi started his own business, Kuzwayo advertising offering services to marketing companies and advertising agents.
It has grown to include clients such as Vodacom, Guinness (SA) and Xcel Information Technologies.
Muzi Kuzwayo – Branding Speaker was appointed Managing Director of TBWAHuntLascaris Johannesburg in late 2007 and deputy chairman of Project Literacy, an organisation dedicated to promoting literacy in South Africa.

"The title of this book comes from the African adage: "The Black Man's Medicine is the White Man".
It implies that black people won't do anything right, unless there is a white man around, or that black people won't be satisfied with anything unless it has been done by a white man. Black Man's Medicine is about economic freedom.
It introduces the idea that SEE (self-economic empowerment) is the new BEE. Most importantly, it insists that apartheid was a terrible and unfortunate part of our shared history but should no longer define our present challenges and myriad opportunities for success.
In essence this book is about moving from mud and dust, through the boardroom and on to a new Africa, where people work hard and life is decent.
Kuzwayo's self-professed goal is help us see our own, familiar truths differently, just in case they have passed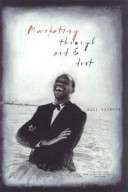 In this insightful commentary on the black market in South Africa, Muzi Kuzwayo – Branding Speaker elaborates on how to go about reaching the black buyer through effective marketing and sensitive advertising. It points out some of the pitfalls into which so-called white agencies fall.

The message of this marketing guide is simple: the correct interpretation of cultural signals is the most important part of opening new territories and entering niche markets.
Providing an overview of the basic South African mindset and its regional variations, the book explains that South Africans have had to break down many doors to succeed, and they enjoy being treated like chiefs—whether in parliament, the boardroom, in church, or on the street—and all marketing strategies should be tailored accordingly.