Natasha Sutherland is an author, actress, workshop facilitator, student, mom, and lover of chocolate. Natasha is now available through Speakers Inc.
Natasha has been a part of the South African television and theatre industry for over 20 years. Her most remembered roles were the presenter for the kiddies TV series, 'Kideo', as well as the part of Sam Ryan in the TV soapie, 'Egoli'. Natasha is presently on our screens daily in 'Scandal' on e.tv as Layla Mackenzie. Follow Natasha on Twitter.
She travels the country conducting motivational talks about crisis control, finding your potential and life enrichment.
Natasha is regularly requested for articles, interviews and contributions for magazines and TV shows such as Your Family, Sarie, Good Housekeeping, Noelene's 3 Talk, Hello Doctor , and e.tv's Sunrise to discuss subjects on helping children cope with divorce,  empowerment for women and children in the face of abuse, actualizing potential  and purpose, to name but a few.
For the past three years, Natasha Sutherland – Celebrity Speaker & MC has been studying logotherapy (meaning centred therapy) through UNISA's Centre for Applied Psychology.
Receiving distinction in her studies Natasha is now an Associate of Logotherapy and is continuing this year with obtaining a Diplomate in Research Logotherapy.
Natasha Sutherland – Celebrity Speaker MC was a columnist for Finesse Magazine.
Voted in past years 2011 & 2012, & again this year 2014 by the readers, & won the Finesse Voelgoed Doengoed Vrou 2014.
Her first book 'Bittersweet – Confessions of a Freshly Single' / 'Bittersoet- Die Hartsgeheime van 'n Enkelvrou', sold over 35 000 copies and in 2010 Natasha brought out a children's book called 'Green & Blue' / 'Groen & Blou'.
Natasha's latest book 'Fairytale – A Quest for Muchness' / 'Sprokie – n Soeke na Sprankel' was released in February 2011.
The book went into second reprint within the first two weeks of its release.
Natasha Sutherland-Celebrity Speaker MC is currently the Brand Ambassador for the proudly South African Beauty brand Placecol and Dream Nails and Body.
But of all her accomplishments Natasha is most proud of her children, Benjamin and Sebastian, whom she claims are her 'biggest teachers and inspiration!'
Natasha Sutherland
Presentations:
50 Shades of Grace – Have an enriching life, no matter what!

In Natasha Sutherland's latest talk, she explores the question – is it possible to have a full life regardless of stress and crisis? She takes generic life issues such as neurosis, blame, boredom, emptiness, guilt, helplessness, heart break,  and self-doubt to name a few , and reveals how it is possible to find 'Grace' behind every trial.
Natasha Sutherland – Celebrity Speaker MC encourages her audience to embrace the 10 shades of Grace that will help them 'find the gold in the dark'.
The steps include:
Meaningful Self Nurture.
Acceptance.
Choice.
Laugh.
Responsibility.
Perseverance.
Second Chances.
Letting Go.
Coming Home.
Legacy.
By using her own personal stories interwoven with components from her Logotherapy studies, and personalized audio visuals,
Natasha has created an interactive talk that will resonate with anyone who seeks to find meaning and enrichment in their life.
"Finding out who you are is the first step. Accepting who you are can be the hard part. Enhancing who you are is the fun part."
B'anne Younker.
Reconstructing Womanhood
Natasha Sutherland – Celebrity Speaker MC delves into an arena that many women can resonate with.
So often we grow up with an idea of how we feel our 'Fairytale' plan for life should work out. But does it ever really work out exactly as we planned? How often are we knocked sideways due to a crisis, or the wear and tear of daily life? Do you feel as if you are stuck in a rut, or feel that you are so busy trying to be so many things to so many people that one day you wake up and wonder  .
The topics Natasha Sutherland – Celebrity Speaker MC discusses In the Talk are as follows:
Mistakes & Monsoons / Struikelings & Storms – how to turn 'mistakes' into positives.
Movement / Skuiwe – kick-start movement and challenge the 'Stuck in a Rut' syndrome!
Magnificence & Margins / Skeidslyne & Spontaneiteit – reclaiming your wildness and why it benefits are vital to being a woman.
This talk works best when accompanied by its audio visual Power Point presentation.
The Practical Tips at the end of every chapter were created by Natasha and the following
Expert Panel:
⦁    Margaret Clark (Martha Beck Coach).
⦁    Bea Potgieter (Clinical Psychologist).
⦁    Claire Wrogemann (Intuitive Life Coach).
Beauty Queen
"In every woman there is a queen. Speak to the Queen and the Queen will answer."
Norwegian Proverb.
Be Bold – What is your identity? "I want to have the heart and the mind of a queen" she whispered. "I want it more than anything. But I'm only pretending. I can't find the feeling inside me." … "Queen Bitterblue", Fire said, "shall I share with you the feeling of your own strength?" Kristin Cashore.
Be Brave – don't quit on your life. "…that the measure of a true queen didn't lie in the magic. It had more to do with who she was, and what she was willing to give of herself, than it did with the powers she possessed.'' Kimberly Derting.
Be Your Body – self nurture. "but it's all jungle here, a wild and savage wilderness that's overrun with ruins. But put on your crown, my Queen, and we will build a New City on these ruins." Elridge Cleaver
Be Broken (open) – are you broken open or broken down? "Think like a Queen. A queen is not afraid to fail. Failure is another steppingstone to greatness." Oprah Winfrey.
Be-lieve – what's stopping you? "Real kings and queens are people whose heads are crowned with dreams as they sit on the throne of passion. They rule with visions in the regalia of inspirations!" Israelmore Ayivor.
Be Bringing Sexy Back – let it go! "One of the more popular entertainments is a deck of cards, which contains thirteen each of four suits, highlighted by kings, queens, and jacks, who are possibly the queen's younger, more attractive boyfriends." Lemony Snicket.
Be-loved – how do you rule your kingdom? "And whether consciously or not, you must be in many a heart enthroned. Queens you must always be; queens to your lovers; queens to your husbands and sons; queens of higher mystery to the world beyond, which bows itself, and will forever bow, before the myrtle crown, and the stainless scepter of womanhood." John Ruskin
"I am your anointed Queen. I will never be by violence constrained to do anything. I thank God I am indeed endowed with such qualities that if I were turned out of the realm in my petticoat I were able to live in any place in Christendom." Elizabeth 1 Tudor.
Books: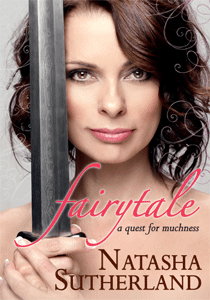 We all know the fairytale drill, don't we? Girl wants boy (or power, fame or money). Boy meets girl. Boy wants girl too (as well as power, fame and money). Add a bit of magic, and there you have it:
With a little help from her friends, she embarks on a search for her sparkle. On this quest, you'll find inspiration to … become 'unstuck' … change the way you think about men … make the most of your network of women … embrace your wild side … tantalize your senses … discover what makes you tick … experience the oohh of orgasms … make a chocolate torte!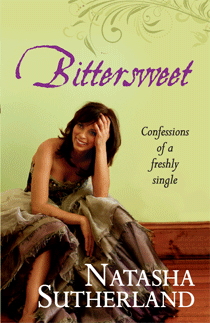 In this inspirational book, Natasha Sutherland – Celebrity Speaker & MC writes about her experiences, thoughts and her soul's journey. These tales of transformation are confessions of a freshly single woman moving forward from being "Broken", to "Bandaged" and finally "Breathing".
In the three parts of her book you can read her thoughts on …
•  Men and Love
•  Marriage and Sex
•  Women and Friendship
Her confessions come from a wise and precious heart and are touching your soul and changing your point of view on love, life and everything in between – like forgiveness – forever.
Video: