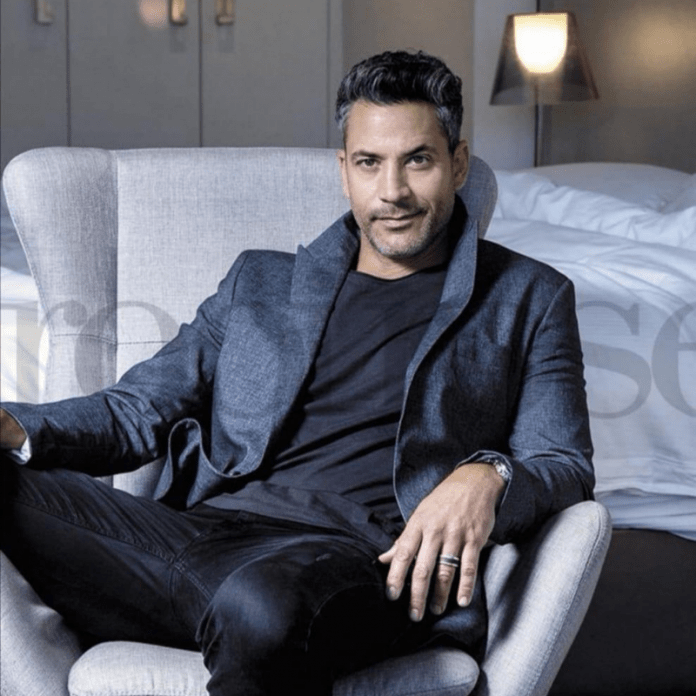 Nico Panagio – Professional MC was born and bred in a beautiful little village known as Pretoria. After matriculation at Pretoria Boys High School, Nico went on to complete his military service in the South African Navy.
He was appointed the Captain of his Division and was ranked Able Seaman, now available through Speakers Inc
Following 5 years in the corporate industry as Manager of a chemical manufacturing business – Nico decided to return to his childhood love of drama. He joined the Method Actor's Training Centre and soon after graduating, started his drama career. Brief stints on 'Egoli' as well as 'Generations', preceded what would be the start of a long term contract with the soapie, '7de Laan', where he played businessman George Kyriakis. Nico Panagio has also performed in various theatre productions around the country.
Nico soon realised that he had a talent for presenting and started honing his skills as a Master of Ceremonies. He comperes and is invited to be guest speaker for various events ranging from fashion shows and golf days to special occasions and corporate functions. His corporate clients have included, amongst others – Land Rover, ABSA, Volvo, MTN, SAB, Seeff, SABC and many more. Nico Panagio was the Master of Ceremonies for the Miss South Africa pageant 2006 and performs as MC, on a weekly basis.
After 5 very educational and formative years on '7de Laan' Nico decided to say fare-well to 'George' and join the Top Billing Team, as presenter. Apart from the incredibly interesting content and the exotic travel, Top Billing also allows him the freedom to pursue other acting ventures. Nico has recently completed working on the role of Bruno in SABC 3's 'Erfsondes'. Nico also plays the role of the Drug Lord, 'Mr. Big', in the SABC 1 series, 'Zone 14'.
Other than his corporate education and his training as an actor, Nico Panagio completed various courses including Paramedics, Body Guarding & Anti – Terrorism and Advanced Scuba Diving. He also has a brown belt in Karate and has trained as a kick boxer and Thai boxer (Muay Thai).
Nico Panagio – Professional MC
To keep in shape, Nico likes to exercise outside, so apart from martial arts he likes swimming, mountain biking, horse-riding and playing golf. Follow Nico on Twitter
He has had the awesome experience of delivering a new born baby, plays the didgeridoo and guitar (for his wife and good friends only!) and is very happily married to actress Christi Panagio.