Nozi Kubeka-Motivational Conference Speaker
Nozi Kubeka-Motivational Conference Speaker is an author of inspirational books and a motivational speaker. who was born in a small town called Bergville in KwaZulu Natal South Africa, Nozi was raised by parents who were both teachers and who instilled in her the importance of good values in order to excel in life.
She is a qualified Social Worker with vast experience working in NGO's and later in Corporates where she worked as a Human Resource practitioner. Book through
Speakers Inc
Nozi Kubeka-Motivational Conference Speaker
Nozi is an inspirational keynote speaker whose message is: "We all carry greatness inside of us.
Therefore we must be wise and embrace good noble values.
Our values and our life experiences form a strong foundation from which we, as individuals, can "give birth" to our dreams, build a great life, and positively impact our organisations and our world.
We make a greater impact when we know who we are".
Nozi has a BA Social Work from Wits University and Honours in Social Science from UCT.
As an entrepreneur she has interests in book publishing, book distribution, coaching, training and event organizing. She is the CEO of Zon Communications and founder of the Be Wise Foundation which empowers communities, especially the youth, to succeed in life.
Nozi has worked as a TV presenter, researcher and has regular radio and TV interviews. She has contributed articles in various magazines and newspapers and is featured in the book titled: 'South Africa's Most Inspirational Women – Volume 2' by Lonwabo Jabavu.
She has published two books entitled "Tears, Joy and a Cherry on Top" and her best- selling book entitled "Teenager be Wise".
Nozi has spoken at Standard bank, UNISA, The Presidency, Eskom, ABB, JDA, etc.
Nozi's talk will leave the audience inspired and challenged to dig deep and draw from their core values and uniqueness.
They will challenge themselves to perform at a higher level to the overall benefit of the organisation. Follow Nozi on
Twitter
Nozi has inspired thousands with her message earning her comments from clients such as "YOU BLEW US AWAY!", "ELECTRIFYING!", "ENERGETIC AND PASSIONATE!"
Nozi Kubeka-Motivational Conference Speaker
Nozi's talks can be tailor made to any audience and any corporate function, but some of her topics include:
• Value-Driven Excellence in the workplace.
• The Impact of Values in Leadership.
• Outstanding Performance through the Be Wise Values.
• How to overcome obstacles as a Woman in Leadership.
• How to be the Top Salesperson.
• Give birth to your dreams.
Book gives tips for teenagers in South Africa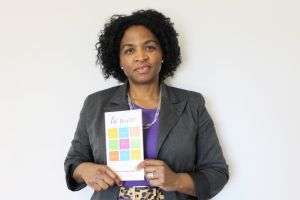 Her book touches on eight different important parts of a teenager's life and these categories are: choices, decisions, education, time, health, relationships, integrity and ubuntu. "All of these categories help to train the young minds of teenagers to learn how to live and what to do to succeed."