Plasma – Conference Entertainers is a dance party band made up of some of Johannesburg's finest musicians. Between them, they have more than 40 years of experience performing on stages ranging from corporate and private functions to big festivals and concerts.
The band was formed on commitment to provide quality and professional music entertainment. Book through Speakers Inc In Plasma – Conference Entertainers careers, they have shared the stage with international artists such as Usher, Rodriquez, Miriam Mabeka and KoRn (to name a few)!
Their repertoire transcends decades of pop music covering multiple genres from disco to pop to RnB and more.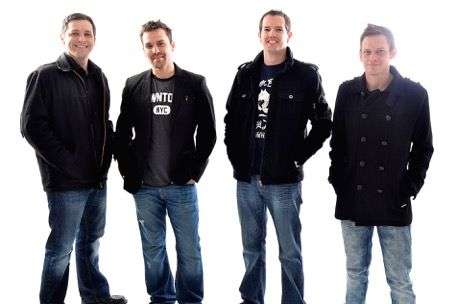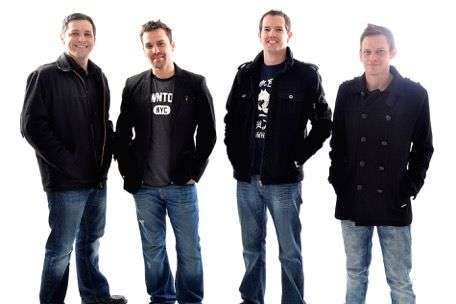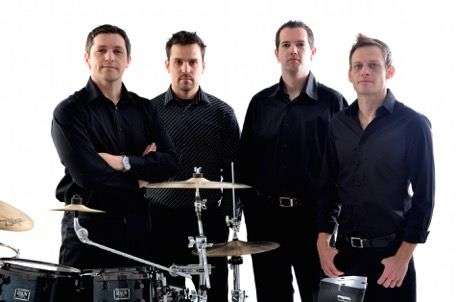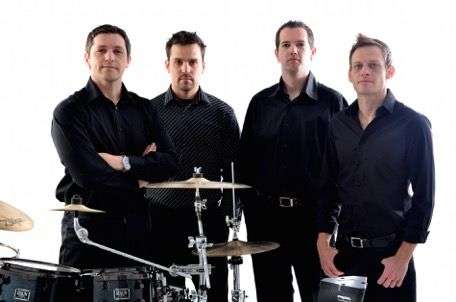 Plasma – Conference Entertainers
Their repertoires include:
Male Vocals – Dance Songs (3 x sets)
1. Geronimo – Sheppard
2. Hold On We're Going Home – Drake
3. Mermaid – Train
4. Up-Town Funk – Bruno Mars
5. Treasure – Bruno Mars
6. Lazy Song – Bruno Mars
7. Locked Out of Heaven – Bruno Mars
8. Don't You Worry Child – Swedish House Mafia
9. Moves Like Jagger – Maroon 5
10. Sugar – Maroon 5
11. September – Earth Wind & Fire
12. Could You Be Loved – Bob Marley
13. Baby I Like It – Enrique Iglesias
14. Lose Yourself to Dance – Daft Punk
15. Get Lucky – Daft Punk
16. Shut Up & Dance – Walk The Moon
17. Numb – Usher
18. Without You – Usher
19. DJ's Got Us Falling In Love Again – Usher
20. Disco Inferno – Tramps
21. Animal – Neon Trees
22. Closer – Neo
23. Don't Wake Me Up – Avici
24. Fade Into Darkness – Avici
25. Cosmic Girl – Jamiroquai
26. Canned Heat – Jamiroquai
27. I Will Wait – Mumford & Sons
28. Learn to Love Again – Lawson
29. Trouble Maker – Olly Murs
30. Happy – Pharrell Williams
31. I Just Can't Get Enough – Depeche Mode
32. A Little Respect – Erasure
33. Don't Leave Me This Way – Jimmy Sommerville
34. Rock With You – Michael Jackson
35. All Night Long – Lionel Ritchie
Female Vocals (3 x sets)
1. Heart Beat Song – Kelly Clarkson
2. Stronger – Kelly Clarkson
3. Style – Taylor Swift
4. Ugly Heart – G.R.L
5. Next To Me – Emeli Sande
6. Lights – Ellie Goulding
7. Firework – Katy Perry
8. Hot N Cold – Katy Perry
9. Last Friday Night – Katy Perry
10. Die Young – Keisha
11. Domino – Jessie J
12. Turn Me On – David Guetta
13. She Wolf – David Guetta
14. Bad Romance – Lady Gaga
15. Just Dance – Lady Gaga
16. Poker Face – Lady Gaga
17. I Wanna Dance With Somebody – Whitney Houston
18. Call Me Maybe – Carly Rae Jepsen
19. Raise Your Glass – Pink
20. Blow Me One Last Kiss – Pink
21. You and Your Hand – Pink
22. We Found Love – Rihanna
23. Only Girl in the World – Rihanna
24. Roar – Katy Perry
25. Voulez Vouz – ABBA
26. Gimme, Gimme – ABBA
27. Til The World Ends – Britney Spears
28. I Need Your Love – Calvin Harris ft. Ellie Goulding
29. Thinking About You – Calvin Harris ft. Ayah Marar
30. Beautiful Lie – Ace of Base
31. Hung Up – Madonna
32. Sorry – Madonna
33. Higher – Tiao Cruz ft. Kylie Minogue
34. All The Lovers – Kylie Minogue
35. Bitter Sweet – Sophie Ellis Bexter
Dinner Set (Optional)
1. Blue Bossa
2. Autumn Leaves
3. Girl from Impanima
4. Maes Que Nada
5. All of Me
6. Georgia
7. Misty
8. It Had To Be You
9. Fly Me To The Moon
10. At Last
11. Stand By Me
12. People Get Ready
Meet the band:
Andrew Massey (Vocalist)
Andrew is a well-respected singer in the South African music industry. He studied voice from a young age, singing in the Drakensburg Boys' Choir and after matriculating, he went on to study music at Technikon Pretoria.
Andrew was one of the founding members of the rock group, 'GRIPP', which was featured on 5FM's 'Unearthed' CD in 2001. Follow SI on Twitter
He also fronts the well-sought after jazz quartet, 'Jazz Company', which is currently very active in the corporate music scene and he has performed for many high profile companies in Johannesburg, Durban & Cape Town with Plasma – Conference Band Entertainers
Deon Kruger (Guitar)
Deon completed his National Diploma in music from Pretoria Technikon in 2000. He has recorded and performed with Heinz Winkler, Joe Niemand and Helene Bester amongst others.
He's been a member of the SAMA nominated band, The Narrow since 2001 and he has shared the stage with KoRn and Underoath.
Deon is also involved in live and session work and he has played in the Christian Family Church worship band since 2004. He also played on The Plain Truth's first DVD recording.
He has done a number of theatre productions at the Johannesburg Civic Theatre including Pantomimes and the international production, 'Boogie Nights'.
Marcio de Brito (Drums)
Marcio started playing drums at the age of 14 years. After graduating from NSA in 2002, he began performing as a professional drummer in a drumming project called '1st Project'.
After having performed with the group for five years, he pursued a career in teaching drums. In addition to teaching, he maintained his career as a performing artist.
He has played drums for bands and artists such as The Narrow, Mean Mr Mustard, Raul & Black Friday, Emmanuel Castis, Lloyd Cele and he currently plays in his own band, Apollo 7.
Hi theatre experience includes the shows Killer Queen, Big Top Burlesque Show, Soweto Orchestra Quatro and Overtone.
Andre Benhke (Keyboard / Piano)
Andre is a keyboard player and pianist from Johannesburg and he is actively involved in the South African music scene.
He studied piano from an early age and although classically trained, he took interest in pop, rock and jazz. After he matriculated, he pursued his studies in jazz and he received his B.tech from former Technikon Pretoria.
Andre plays keyboard for renowned South African artists such as Gang of Instrumentals, Emmanuel Castis, Lloyd Cele and Cameron Bruce.
Guest Artists:
Lebo Sekhoto (Vocals)
Lebo Sekhoto is an up and coming artist in South Africa.
Her vocal abilities have taken her as far as Switzerland where she performed at one of their biggest festivals, The Montreux Jazz Festival.
She has shared the stage with several music legends including Yossou N'dour.
Nadine Sisam (Vocals)
An amazingly talented performer and vocalist, Nadine has featured in some of major theatre productions such as Under African Skies, Time Warp, Broadway Rockers and Super Troupers (to name a few).
Her vocal range transcends across multiple genres making her a versatile vocalist.
Liezel Pieters (Vocals)
Liezel Pieters has an impressive resume which is a testament to her incredible vocal ability.
Having worked with acclaimed producer, Richard Loring, in his production 'The Sound Stage' as well as lead vocalist with Mean Mr Mustard, she is no stranger to the entertainment industry.