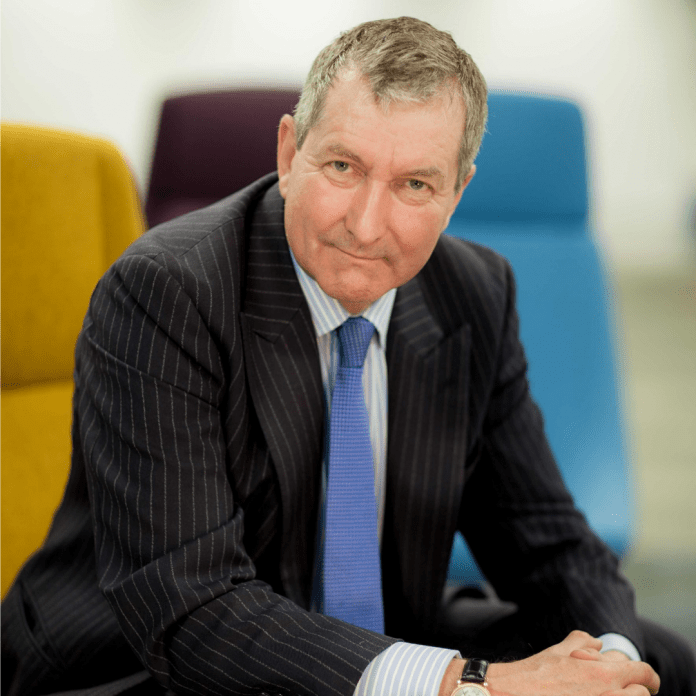 PROFESSOR CHRIS ROEBUCK – INSPIRATIONAL NEW APPROACH FOR PERSONAL, TEAM AND ORGANISATIONAL SUCCESS
Professor Chris Roebuck has a unique experience and approach that helps leaders, teams and organisations understand how they can reach their full potential and be successful in just two steps. His innovative and inspiring approach shows everyone that they already know what delivers success but just don't recognise it.
Once they do by using simple actions they can quickly transform performance. This adds investor value, serves customers better, builds the brand and boosts bottom line by 10% + at no cost and even supports effective risk management and cost efficiency.
To develop this new approach to success Professor Chris Roebuck unique experience has been built up over 35 years during which he has been a successful : Corporate leader : Developing leaders and leadership in major global organisations and SMEs to enable both personal and organisational success. Eg His work in UBS as Global Head of Talent & Leadership is part of a Harvard Case Study.
Governmental leader : Working in Government and public sectors on major change and leadership projects from UK National Health Service and local Government to London Underground PFI.
Thought leader : being regularly on the list of HR Most Influential Thinkers and Visiting Professor of Transformational Leadership at Cass Business School in London researching what delivers success.
Military leader : Serving as a military officer leading and inspiring people in challenging environments via a "serve to lead" ethos.
Executive coach and mentor : helping senior executives be more successful across as range of different sectors. This unique experience has enabled Chris develop an innovative, entrepreneurial and highly effective new approach for leaders and organisations to achieve success : I CARE Leadership.
Chris shows how simple, practical day to day actions can be taken to quickly deliver real improvements at all levels; individual, team and organisation. Those attending can then immediately make a real difference implementing simple actions based on their own experience. For example one organisation who implemented I CARE Leadership increased the number of staff happy to recommend it as "a great place to work" to friends or family in 2 years from 40% to 82%, and increased revenue by 40%.
His first book on leadership published in 2000 took this approach and was translated into 11 languages as a result. When Global Head of Leadership at UBS, 70,000 staff & 100 countries, his team helped the bank transform organisational performance to increase profitability by 235%, market capitalisation by 50% and win awards. Now a Harvard Case Study. Chris is an economist so fully understands the financial success that can be delivered via inspiring leaders.
Professor Chris Roebuck has great breadth of experience across function, sector, culture and geography, from having held senior roles in UBS, HSBC, KPMG & London Underground to advising legal firms and construction, from the UK National Health Service of 1.4m staff and UK Government to the Red Cross in Myanmar, from Investment banks in London to Middle East Telecoms, from the Chinese Space Programme to retail in USA. From Project Managers to HR Directors, from Risk & Legal Officers to Finance Directors, from Beijing, New York, Dubai, Rome, Singapore, Athens, Stockholm, Zurich, Kuala Lumpur, Calcutta, Oman to Hong Kong. Chris has been quoted as a leadership expert globally in the Harvard Business Review China, FT, Wall Street Journal, Le Monde, New York Times, Business Week, Time Magazine, Washington Post, Times of India, Straits & Gulf Times and many other titles.
He has done over 350 TV interviews on leadership and business issues on BBC channels, Sky, Bloomberg, Al Zazeera, ITV, CNBC & CNN. Chris has been recognised as one of the Most Influential HR Thinkers regularly since 2010 by the HR profession
KEYNOTE TOPIC
Main topic – a proven new way to make yourself, your team and your organisation more successful by getting the best from people. " I CARE Leadership". But content highly flexible to suit wide range of different businesses and functions or general audiences.
"How to add 10%+ to your bottom line at no cost using things you already know."
"How to be an inspiring leader for your people in just 2 simple steps."
"I CARE Leadership – the holistic solution to business challenges."
"Optimising customer service through an I CARE culture."
"Transforming leadership into entrepreneurial leadership to deliver success."
"I CARE – Making every employee a proactive brand ambassador."
Respected expert with unique experience :
Economist
Ex military officer
Ex corporate leader
Ex governmental leader
Visiting Professor at respected business school
Global multi sector experience
After working with leaders from organisations over the world, I have discovered a proven way to make you the leader that everyone gives their best for. It can be implemented quickly and easily, by unleashing the knowledge you already have.
The underlying principles were initially developed in the creation of a new global bank, UBS. This transformation is now a Harvard Case study. They were then honed to a set of just 3 steps any leader, anywhere, in any organisation can implement to be more successful.
This has been delivered to small groups of top leaders to audiences of over 1000.
It has helped over 5000 leaders unleash their potential; from investment bankers to clinicians, finance directors to HR teams, retail in USA to the UAE Prime Minsters Office, and from leaders of the Chinese Space Programme to the Red Cross.
By attending my talks and implementing my ideas, your current and future leaders can:
Unblock their limiting beliefs that are holding them back
Unlock organisational performance
Unleash their potential to deliver success
Be the Leader that everyone gives their best for
Focus that best onto critical drivers of organisational success
Achieve this quickly simply and easily at no cost
Keynote Types – What's Best For You?
For Groups
Highly tailored to group objectives
Keynotes – a 1 hour insightful overview of critical success factors with action to implement
Masterclasses – longer interactive in depth analysis of personal and organisational actions for success
Topics Covered
I CARE Leadership


Contact Us at Speakers Inc and follow on Twitter