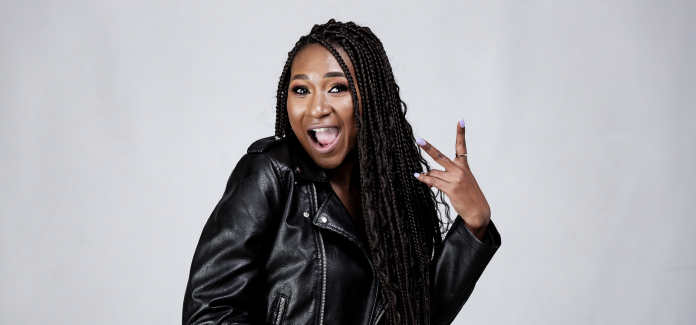 Reabetswe Molapo is a Speaker, Mindset Architect, Facilitator and Entrepreneur. She is Founding Director at Yung Heirz an entity that provides Business Support Services and Business Development Advisory for SME start-ups and scale-ups. Through gained knowledge, expertise and strategic networks we aim to build sustainable businesses that grow the economy and impact job creation within the African context.
Reabetswe Molapo is passionate about People Management and Human Development as well as influencing the trajectory of Innovation and how it can contribute to driving social progress.
This is done through motivating, developing and enriching diverse minds on topics of Leadership Entrepreneurship and how Tech is a catalyst for change and development.
Reabetswe Molapo is a contagious presence on and off stage. Her brilliance and the ability to connect with a range of audiences from the youth right through to Executives will leave your audience impacted and challenged. As a Millennial she brings in a different perspective and a shift from "the norm". Expect a breath of fresh air, riveting content and your mind renewed. Book her as your next MC, Keynote Speaker or Panellist.
She also forms part of the SEP Board Member at the African Leadership Academy and is a Committee Member in the Inclusive Diversity Board of the Directors Association.
Reabetswe Molapo is a GIBS (Gordon's Institute of Business Science) Alumni and Henley Business school Alumni.
Testimonials
"I met Reabetswe Molapo first when she spoke at one of our DisruptJozi events. I have since heard her speak on several occasions and she never fails to impress and to make a powerful impact. Her passion for millennials and their contribution is contagious, but beyond that she demonstrates great insight into the potential of Africa to contribute on a global platform, and a deep understanding of the challenges and opportunities presented by the 4th and 5th Industrial revolutions.
Reabetswe's ongoing commitment to her own leadership development is evident in her professionalism, her excellent information and the relevance of her message. Her delivery is outstanding and she is highly dependable and responsive to client expectations." Janet du Preez, Managing Director, Engagement Dynamics
---
Travels from: Johannesburg
Contact us at Speakers Inc and subscribe to our YouTube channel