Born in London in 1951 Richard Mulvey – Service Sales Trainer education included a traditional English boarding school followed by 3 Years in hotel school and four years "apprenticeship" in some of the best hotels and restaurants in England.
After switching to the contract catering industry Richard rose in the ranks through sales to Regional General Manager at the age of twenty eight before setting up on his own.
After spending a couple of years travelling the world Richard was enticed back to corporate life and invited to come to South Africa in a Sales Director's role for an international company in a service industry. Book through Speakers Inc
In 1994 he left to write his first book "Presenting for Profit".
Richard Mulvey-Service Sales Trainer
Richard is predominately a family man with 5 children and 3 grandchildren and in addition to a successful corporate career he has travelled overland across Africa in an old VW Kombi, worked for the Queen at Buckingham Palace, and successfully written and marketed a restaurant accounting software package called "Trade Inn".
Richard Mulvey – Service Sales Trainer is the author of 24 Motivational and Business Books, 20 Training DVDs, 21 Training CDs and 18 e-books. Richard also publishes Richard's Review, a bi-weekly article on Sales and Management Techniques with a readership of over 8,000 business people worldwide, and is hailed as South Africa's Leading Sales Speaker. A founding member of the National Speakers Association of Southern Africa, Richard is also the Deputy President.
Richard's style is as entertaining as it is informative and his provocative opinion will fire your enthusiasm leaving you with a desire to hear more and eager to get out there and do it!
Aren't you just sick and tired of mediocrity?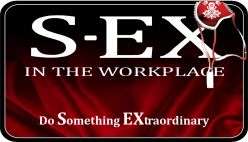 Aren't you tired of your team being happy doing ordinary things and achieving ordinary results while each of us has what it takes to be extraordinary?  In Richard Mulvey – Service Sales Trainer new keynote he is going to help your team uncover Some EXtraordinary talents.
Richard Mulvey – Service Sales Trainer
Doing Something EXtraordinary at Work
They will learn how ordinary people can do Some EXtraordinary things. They will learn how to achieve Some EXtraordinary results at work and in their private lives.
First Richard Mulvey – Service Sales Trainer starts with a S-EXposey. He will show you how your team's attitude is creating ordinary results and how a little S-EX can make a huge difference to your bottom line.
He will show you how S-EX can change your team's attitude and produce very S-EXy results.
Richard's in-depth understanding of motivation in the workplace and his ability to get the message across to your team in an interesting and often hilarious manor makes this 60 minute Keynote a winner.
Laced with humor and innuendo this presentation will change the way in which your team manages their attitude and create an environment where extraordinary results are common place.
If you are looking for a S-EX change you have come to the right place.
This is what the critics are saying……
"Richard has changed my attitude towards S-EX"   Paris Hilton
"Very S-EXy"   Hugh Hefner
"I thought I knew about S-EX until I saw this presentation"   Rosie Cheeks
"This is a load of Rubbish. In my day we never had S-EX"   George Bush
This is a very funny keynote but has a serious side. It will change the way your team think about creating extraordinary results. Follow Speakers Inc on Twitter
"The team were talking about your presentation for the rest of the day and we will certainly be bringing you back to explore the principles in more detail" Gideon Vundla
Head Human Resources (P&I Cluster) – Ethekwini Municipality.
Future Rep
The Future of Selling
If you are a salesperson your job is in danger of going like the dinosaurs. Most sales people will be out of work in 10 years and it will not be the strongest who survive, nor the most intelligent, rather is will be the sales people who are most adaptable to change (to paraphrase Charles Darwin).
Clients know what they want. Procurement departments have access to more information about solving their own problems than ever before and they don't need us to provide solutions, they know the solution! Solution Selling is on it's way out.
•    Email is on it's way out to be replaced by instant messaging.
•    Face to face visits are on their way out to be replaced by Skype.
•    Skype will soon translate on the fly including the mimicking the tone of your voice. No need to fly to Japan or Germany to make a sale, just use Skype.
•    Your Desk has gone, but you have access to all the customers you will ever need in your pocket.
•    Your entertainment allowance has gone but you are still in a position to close more sales than ever before.
•    "Big Data" is the key to future of marketing and the best sales people will be so well armed with customer information they will know what the customer had for breakfast. Literally!
•    Everything is interconnected.
•    Your old methods, even though they are working fine right now, will not work in the future.
The Future is not what it used to be.
All is not lost. There will still be a place for salespeople in the future but they had better be up to date and ahead of the competition.
The future is a run away train and the places on the train are limited. It doesn't matter what you do, you are either on the train or you are on the platform. Watch out, in just a few short years there will be no place for the sales people still left on the platform.
Future Rep will help you and your sales team come to terms with the future and put you ahead of the competition.
▪    Learn how to bring your old selling methods right up to date.
▪    Learn up how to use technology to improve your results.
▪    Discover how you can keep your job as a salesperson and close more sales.
▪    Find out the best alternative to Solution Selling.
▪    Using technology to strengthen your relationships.
▪    Discover how to expand your territory exponentially.
▪    Sell from virtually anywhere – Sell to virtually anybody.
Richard Mulvey-Service Sales Trainer
Achieving Peak Performance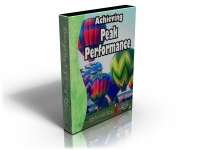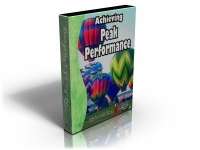 Has your team performed well this year? Think what you could achieve if they are all performing at their peak. We all know its attitude that makes the difference and in this work Richard Mulvey – Service Sales Trainer demonstrates how to develop and maintain a winning attitude.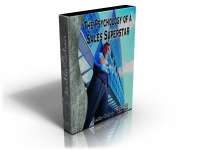 Studies show that optimism is the most important psychological driver of top sales people. In a landmark study at Metlife, one of the largest insurance companies in the United States, Dr Martin Seligman found that optimistic sales people sold nearly twice