Roger Horrocks – Marine Motivational Speaker is a wildlife cameraman and photographer whose speciality is to shoot underwater sequences and stills for wildlife documentaries, features and commercials.
Ever wondered what it takes to create the visual sequences made famous by David Attenborough and the BBC Natural History Unit in ground breaking series such as Planet Earth, Natures' Great Events, and Africa?
Drawing on first-hand experience as a wildlife cameraman, Roger presents a series of illustrated lectures which explore the challenges involved in filming in the wild, and the lessons learnt from working with some of the very best teams in the world. Book through Speakers Inc
Roger Horrocks – Marine Motivational Speaker
CHASING THE DRAGON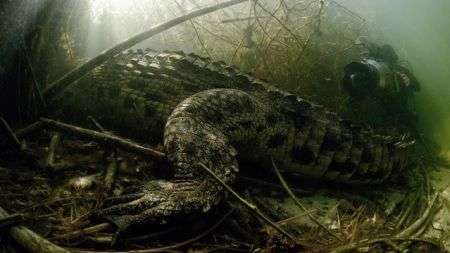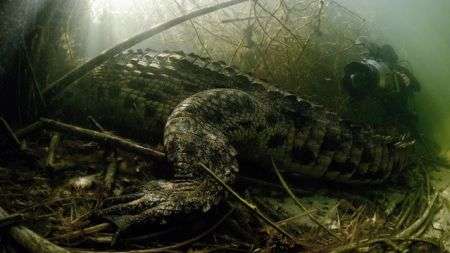 In 2009 he teamed up with Didier Noirot and the Foster Brothers/NHU Africa to shoot a documentary about diving with Nile Crocodiles in the Okavango Delta, Botswana.
"Into the Dragon's Lair"premiered on Animal Plant in April 2010, and won Best Underwater Cinematography at the 2010 BLUE Oceans Film Festival in California.
The film was also nominated for Best Cinematography at the 2011 Emmy Awards.
The sequel to this film, "Touching the Dragon", which explores one mans extraordinary relationship with an american crocodile in Costa Rica, premiered on the National Geographic Channel in July 2013 as part of the society's 125 Aniversary Celebrations.
During 2013 Roger worked as the principal underwater cameraman on the John Downer Productions "Dolphins: Spy in the Pod" series, logging over 100 days at sea filming bottlense dolphins in Mozambique and Honduras.
THE GREAT TIDE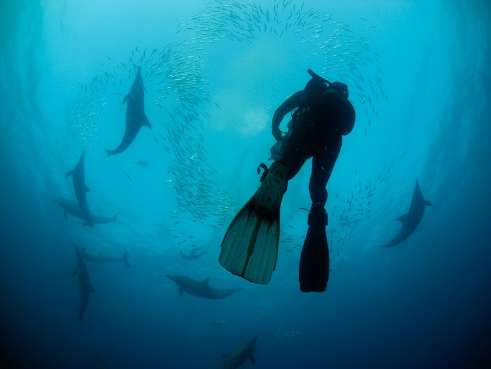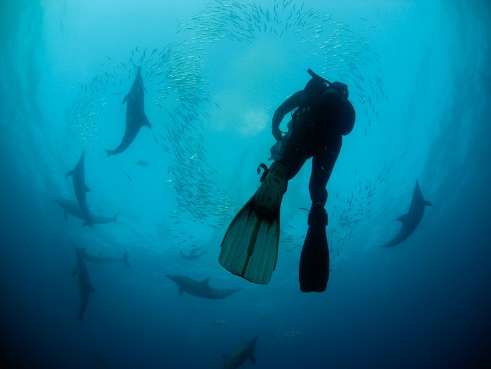 Roger's first filming assignment after leaving the corporate world was on the sardine run off the east coast of South Africa. Follow Speakers Inc on Twitter
In this talk he shares first-hand experience of this incredible natural phenomenon, involving perhaps the greatest concentration of predators in the world, and gives an account of what it took to get the footage required to produce the the one hour TV episode "The Great Tide", narrated by David Attenborough.
Roger Horrocks – Marine Motivational Speaker
Drawing in his ten years of management experience prior to becoming a wildlife cameraman, he teases out the key lessons learnt from this experience on how to best manage high performance teams, and concludes with some insights into how best to apply these ideas into bigger teams and organisations.