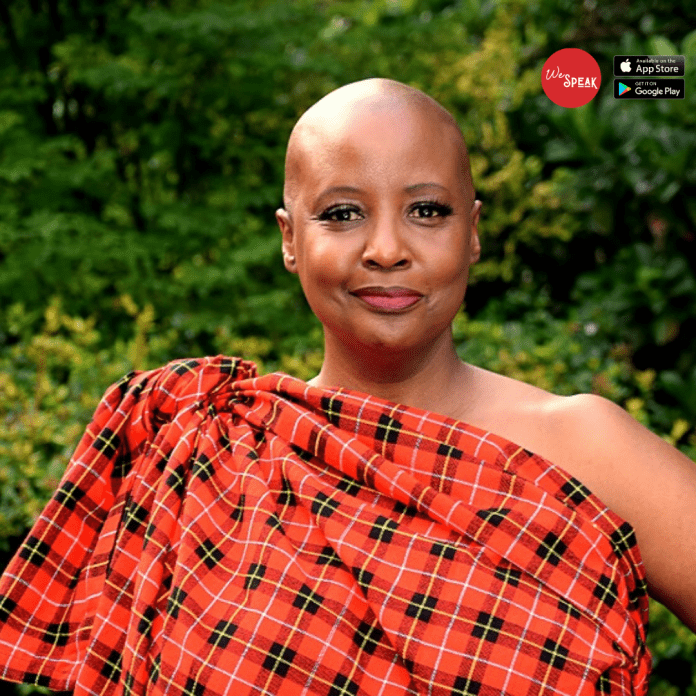 Rosie Motene is a Pan African Media proprietor, who holds a Bachelor of Arts in Dramatic Arts (Honours) from the University of the Witwatersrand.
Rosie operates as an author, speaker, feminist/activist, voice over artist and a Pan African entertainment manager and production consultant.
Her career has extended for over 25 years and she has been credited as an award-winning actor, TV and radio presenter, TV and film producer. Rosie is an accredited international laughter coach.
Rosie is an accredited international laughter coach.
She holds a a Bachelor of Arts in Dramatic Arts (Honours) from the University of Witwatersrand.
NTV & Spark TV Uganda: Head of productions, programming, and acquisitions.
Rosie Motene – Speaker MC held the position of head of productions, programming, and acquisitions at NTV in Kampala, Uganda. She was in charge of NTV Uganda and Spark TV channels respectively. She was in charge of conceptualizing, executing and producing 25 shows, most were in English with a few in Luganda. She was responsible for 42 people from producers, video editors, programmers, and the Camera department.
Rosie is a television production consultant, advising production companies and networks on the following:
Conceptualising programmes for television. This includes writing proposals, pitching to clients and sourcing for finance.
Training and building up a strong production team, from executive producer, producer, director, and talent.
Teaching the principles of casting.
Executing the production flow: the three phases of production, from pre-production, production, and post production.
Rosie offers extensive media and presenter training workshops. The workshops include voice and breathing techniques, how to stand and present yourself in front of the camera. The training includes techniques of mastering interviewing skills and how to pose certain issues and questions. Rosie also highlights what not to do in front of the camera and what the correct posture and sitting should be adhered to, as well as insight into the appropriate clothing to wear. Lastly, she also focuses on how to write questions for an interview, the structure of the interview, tactics to avoid when interviewing, etc.
Rosie offers one on one or group training for aspiring and professional actors. The workshops vary from learning the basic breathing techniques, warm-ups, character proposals, blocking of scenes. For the more revered actors, there is also focus on accents and the different levels of method acting.
Executive media workshops
Rosie holds a training workshop for corporate clients who seek help in presentation, how to handle media, interview skills and on camera etiquette. The workshops also include warm-up techniques, posture, wardrobe, brand awareness and dealing with public speaking.
Rosie is an accomplished blogger, where she speaks on her three passions in life, being Women, Africa, and the arts.
Rosie published her autobiography in 2017. The book is titled, Reclaiming The Soil. In 2017, she won the award at the African Authors awards. Her book has received rave review via TV, radio, online and print. The book was also selected as the official book for the One City One Book campaign for the year 2018/2019. The intuitive is through the Ethekwini municipality.
Rosie is a revered public speaker and speaks on topics that are close to her heart and come from her life experiences. Her topics include:
The importance of African identity
Inter-faith and inter-racial adoption.
Some empowerment issues from knowing your rights, abuse in all forms. Rosie shares her journey of healing from an abusive relationship, rape and a physical abuse.
Create your own journey at your own pace. This talk she focuses on her journey and summit up Mt Kilimanjaro.
How to navigate being a female Pan African entrepreneur.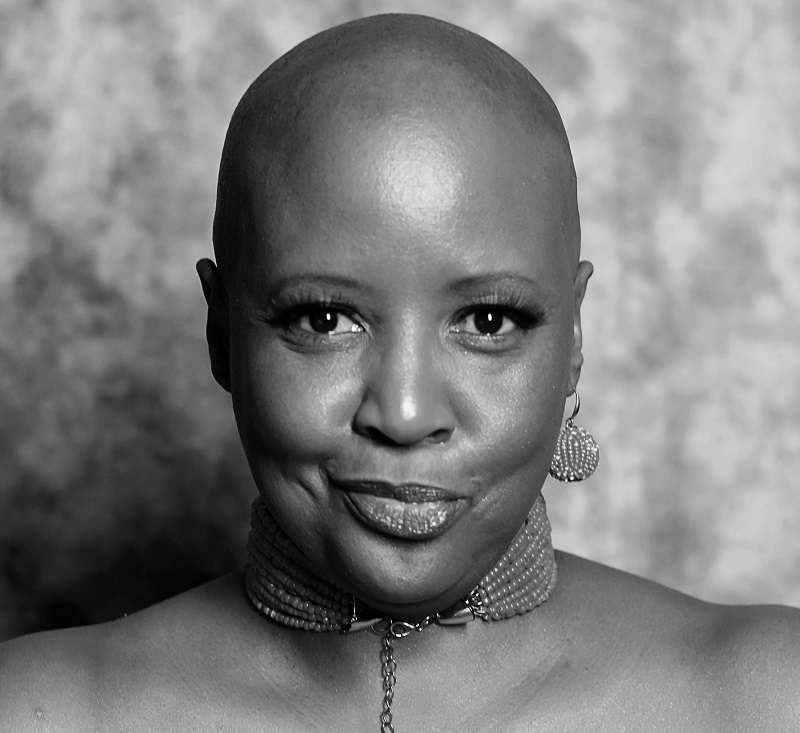 Rosie Motene keynotes include:
The Rise of the Afro-Yiddish Princess; Inter-Racial, Inter-Faith Adoption
Rosie's mother was a domestic worker for a white Jewish family who raised her as their own. This talk looks at the dynamics of a black child growing up in a white family during the apartheid era, dealing with a major identity crises at an early age then finding her African identity and merging it with her faith.
In 2011, Rosie officially converted to Judaism. In 2013, she made the brave decision to move to Phokeng in Rustenburg to live with her biological family and to work on their relationship.
Keeping Your Inner Flame Alight: Know Your Rights
Whilst in University, Rosie dated a boy who abused her emotionally, financially and then physically.
Her story is one of courage, education and learning what our rights are and making sure that no one ever takes away our inner strength or shine. She received her training through POWA, and she is the Vice-Chair of the organisation.
In 2013, Rosie was assaulted in Botswana. Her story and anguish which has followed, including intimidating Rosie and her witnesses, to bribe and the lack of support from the Botswana police.
In 2015, she made the choice to resign from her acting job on Zabalaza due to sexual harassment and refusing to perform sexual acts and semi-nude on camera.
This has created a dialogue with channels and the SA Guild of Actors working on sexual harassment clauses on set.
My Kili Experience: Pole, Pole, Slowly
Rosie was appointed the ambassador for UN Women to climb Mount Kilimanjaro as part of the Africa Unite campaign; to stop violence against women and girls in Africa.
Rosie climbed Mount Kilimanjaro again in 2014 to raise awareness for The Tomorrow Trust and The Kilimanjaro Initiative. On her second attempt, she reached Uhuru Summit, despite falling ill an hour and a half behind her group.
Rosie Motene – Speaker MC
Video:


Rosie is now available through Speakers Inc and follow on Twitter.