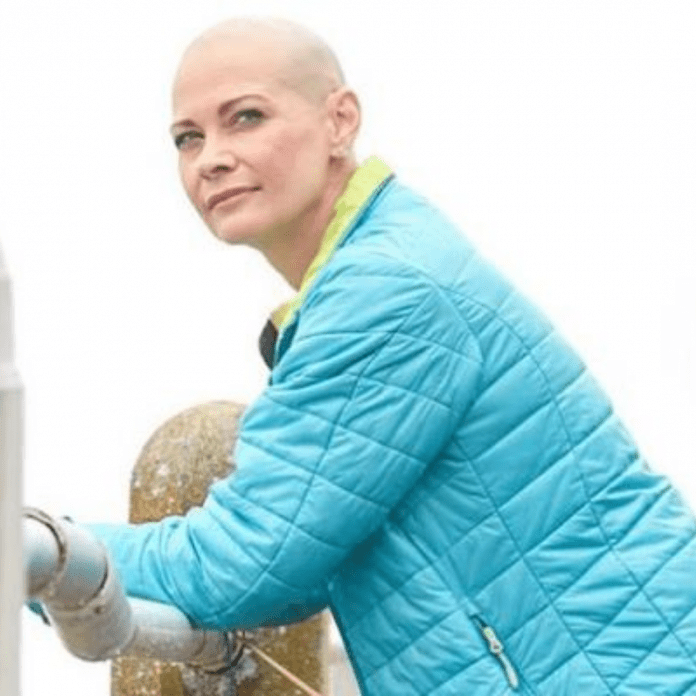 Samantha first came to South Africa's attention in 2005 when she was diagnosed with an aggressive form of breast cancer and given six months to live but denied access to life saving treatment by her medical aid. Samantha Stewart – Cancer Motivational contested this decision and won an unprecedented legal battle to access the new miracle treatment.
Now, fourteen years later, she is surviving and thriving despite their predictions of a 7% survival rate. Samantha is now available to book through Speakers Inc
After winning the court case, Samantha went on to found PinkLink, a Cancer Advocacy NGO focussed around improving access to Breast Cancer treatment and gave her all of herself to helping those in need until after seven years, this almost broke her, and she suffered a nervous breakdown.
Sam moved back home to Cape Town and entered back into the corporate world and slowly built herself back up, but not serving her purpose and being fed to the corporate beast ate away at her confidence and led to depression and ultimately a close call on suicide.
Now Samantha is thriving in a loving relationship that has become her rock from which to build her new purpose built self. Sam's authentic story is one of hope, strength, helplessness, love and survival. Most importantly the power of the human spirit.
Samantha Stewart – Cancer Motivational uses her stories to encourage and uplift and most of all provide hope when there seems to be none.
Samantha's new keynote, 'Redefining Femininity' asks audiences: "What do you see when you look in the mirror?"
When Sam was confronted with the reality of her scars at a photoshoot, she was shocked. After 14 years of having one breast it was the first time, she realised what she looked like.
Strangely enough, although she looked at herself in the mirror, she did not SEE scars.
It was overwhelming.
After the initial shock, she decided to explore her thought process further and delve into her past and her relationship with herself and her body and how it affects her wellbeing.
In this talk, Sam will take you on a journey of self-discovery and open your mind and heart to the possibilities of the beauty within you.
---