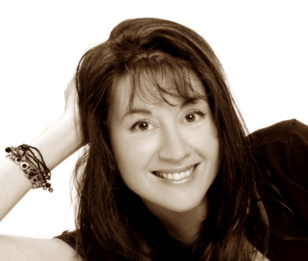 The founder and MD of Brilliance, Samantha Hillion-Burns is dedicated to helping companies around the world become more successful at and by proactively looking after customers' best interests.
Passionate about her clients, Samantha provides effective customer experience tools, practical advice and inspirational training.  Having over 25 years' executive experience in the field of keeping customers (including customer experience management; customer trust and loyalty; customer ethics; service design and complaints management).  Numerous clients have benefitted from her strong problem solving and design skills and her persistent drive for customer success.
Being an expert in customer fairness, Sam has over 100 financial services firms using her online tools successfully helping them to implement, monitor and measure fair customer outcomes to meet both regulatory and CX requirements. She is regarded as one of the leading authorities on Treating Customers Fairly in South Africa.
Samantha has an international MBA cum laude mastering customer loyalty, and a degree in psychology and communications which she applies to customer psychology and customer communications.
On a personal note, Sam loves dinner with friends (especially when it's sushi or a good old South African braai); she loves word games; she loves the nature; she loves reading, being inspired and inspiring others – she loves life.
You can book Samantha by contacting Speakers Inc for a Keynote talk on customer excellence and follow SI on Twitter
| | |
| --- | --- |
| Title | Customer Success Multiplied |
| Objectives | Giving business leaders practical insights and tools for a purpose-driven, values-based approach to increase success for their customers. This approach multiplies the benefits to customers, employees, community and of course, the company. |
| Attendees | CX leaders; Heads of Operations; Service division heads; Entrepreneurs |
| Content | Delegates will learn and receive valuable guidance on: The scope of Customer SuccessFive dimensions of customer successCommon reasons for current failings in customer experience initiativesPractical advice in achieving Customer Success using the five dimensions What it takes to avoid the common failingsMost important customer success outcomes to give attention toHow to measure the degree to which customers' success is being accomplished |
| Duration | 1 day |
Samantha Hillion-Burns
Other Workshops available:
Raising your Service Energy
Liberate the energy in each person who impacts or interacts with customers.
Measuring Customer Fairness
Find out what to measure and how best to monitor the indicators of customer fairness.
Complaints Management
Get a clear road map to extract the great value of your customer complaints.
Customer Success Outcomes
To get better returns on CX investments, know what the most critical customer success outcomes are and deliver them.