Sans of Time – Conference Corporate Band
Sans of Time – Conference Corporate Band are easy to Work with, Reliable, Professional and set World-Class Service Standards
Sans of Time will be 13 years old this year. In addition to being voted "The Best Value-for-Money Band" by Dlamini Weihl and Sunday Times, this band was also reviewed as the Top "Image Band" by Joshua Still of the Argus.
Sans of Time – Conference Corporate Band
The Product
A vocal display of music covering virtually every genre (Pop, Jazz, Rock, Latino) from the 60's to this week's hits.
Marysa and Alrick were both lead singers in different bands that joined forces to form this unique vocal display of cover music backed by the internationally renowned vocalist/guitar sensation, Paul Petersen.
All  tracks are high quality and perfectly sequenced to provide world class sound quality for the ultimate audio-visual experience.
This vocal recipe of experience and talent could well make them SA's most versatile band.
This Band has the Perfect Balance between early dinner expensive ballads and Party till-you-drop Music!
Sans of Time-Conference Corporate Band historically had 4 band members – depending on client needs, a 4th, 5th and even 6th band member can be added.
So, Sans of Time has the ability to add more vocalists, keyboards, guitar, sax and trumpet.
Past and Present Audience
Sans of Time have performed for virtually every large Corporate brand in South Africa.
This Group has been many Booking Agents first choice for entertaining Foreigners visiting Southern Africa book through Speakers Inc
They specialise in crowd diversity regarding language barriers, Race, Age, Gender and Cultural Differences.
Whilst they've placed themselves squarely in the Corporate/Tourism markets, they remain very affordable for Weddings, Parties or any event that needs new memories made!
The Band has performed at most major hotel groups throughout South Africa particularly in Cape Town and Johannesburg. Internationally they have performed in London and Zambia.
Equipment and Sound
Part of Sans of Time – Conference Corporate Band value for money package is the fact that they own and supply their own sound and technicians for their performances for groups under 500 people (restricted to within 100km of the Cape Town CBD unless otherwise arranged).
Why Hire Sans of Time
Simply put…This is the WHOLE PACKAGE and the REAL DEAL! It is not often that you find musicians that sound amazing, look good and most importantly, understand corporate culture and service delivery! This is a shining example of what South Africa can produce!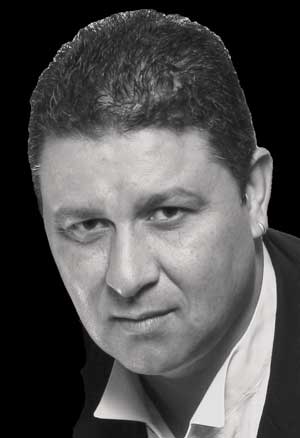 Alrick
As the leader of this band, Alrick comes with vast experience both on and off the stage. His rapport with people from all walks of life, whether it is business or pleasure, has allowed this talented singer to open doors for this outfit both Nationally and Internationally.
His haunting voice and devilish stage personality will have you eating out of his hands within minutes.
Alrick has negotiated, infiltrated and entertained crowds of diverse people and created truly memorable occasions over many years.
He has the ability to hold a crowd in the palm of his hand and rock them into the early hours of the morning.
He is also renowned for his Master of Ceremonies skills and has often been referred to "James Bond with a Mic".
Originally from a Baptist gospel music background, with a strong flair for Ballads, Jazz and Pop music, his diverse repertoire of songs will include his influences which are Cliff Richard, Richard Marx, Al Jarreau, George Benson, Luther Vandros, Josh Groban, Robbie Williams, Michael Buble, George Michael, Will Young, Elton John, Sting, Ne-yo, Michael Franks, The Commitments, Tom Jones, Maroon 5, Mighty Motown sounds and many, many more.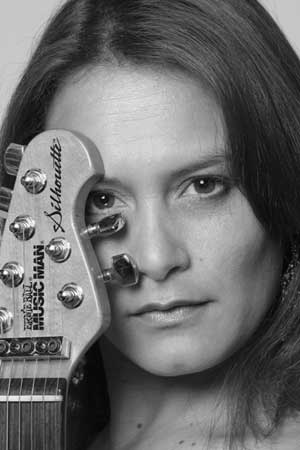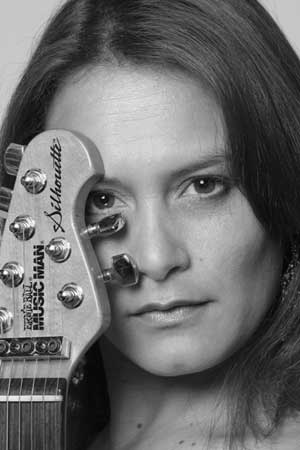 Marysa
Marysa has played the Cape Jazz scene for four years before embarking on a stint in Dubai for one year.
She rejoined Sans of Time in 2003 and has added her much needed refreshing voice to a recipe that is now truly world class. She puts the sugar into soul and the juice into jazz with her vivacious moves and brilliant stage act.
Her recent international experience (London and Zambia) has added a dimension of very specific vocal spice that is appreciated and admired by all.
Marysa has an amazingly musical ear that adds harmony to virtually any note. A sensual and classy act that performs with sincerity and soul.
A beautiful woman that is adored by all crowds and evokes emotion amongst all who witness her smooth, soulful performances.
In local circles, she is known as a vocal gymnast and often out-sings the original artists with her fabulous vocal range.
This bright singing sensation is on the rise and is ready for an elaborate career in an industry that is fortunate to have her. Follow on Twitter
Her influences are Anastasia, Diana Krall, Abba, Duffy, Leona Lewis, Amy Whinehouse, Celine Dion, Barbara Streisand, Lisa Stansfield, Tina Turner, Micheal Buble, Diana Ross and many more
NEW 2015 SHOWREEL
DATE NIGHT – SOUNDCLOUD