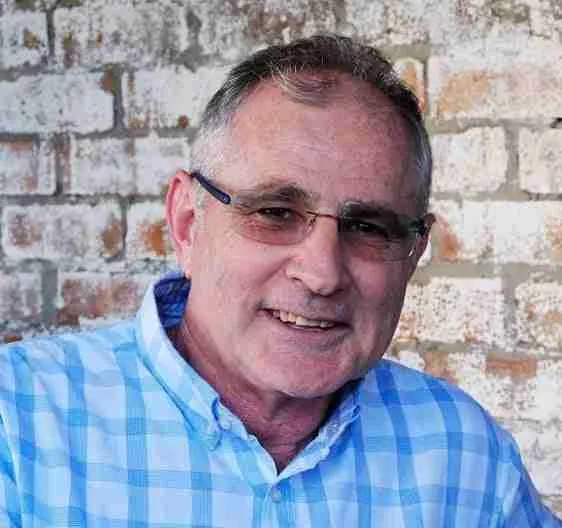 Sid Peimer gets to 'play" with things like strategy, new business pitching, depression, fundraising, consumer behaviour, business turnaround and risk management (or it's cousin innovation). A popular speaker and frequent guest lecturer, Sid also gives you something people pay a lot of money for: a fresh perspective.
Everyone needs a Gump in their life. Even Forrest had Mama, and he had this to say about her: "Mama always had a way of explaining things so I could understand them." Sid Peimer is pretty much a reductionist (or, as he would say – I need to dumb it down so I can understand it first).
For instance, explain this Forrestism: "Stupid is as stupid does". You can't can you? Well, it means that an intelligent person who does stupid things is still stupid. You are what you do.
With Sid, life is like a box of chocolates: You never know what you're going to get, but you're certain to enjoy the experience.
Some of the delights he's provided:
Strategy Unplugged. What you won't find on strategy in the library (or on the internet). What strategy really is – or isn't.
Pitch Secrets. What you need to know about winning pitches. What works; what doesn't.
Blue People Mean Big Bucks – Depression in the workplace. Sid is the originator of the 2METS mental health acronym.
Marketing for NGO's: Raising your profile, raising your game, and raising money.
From Ted Bundy to Tide: All about insights and consumer behaviour.
The oldest turnaround in modern history: How he turned around a 216-year old Chamber of Commerce.
If no one dies the risk is acceptable: The dangers of not innovating or embracing risk.
Various keynotes and bespoke talks for specific occasions, such as call centres, awards ceremonies and gala dinners.
Sid is a qualified pharmacist and has an MBA from the University of Cape Town. He is the author of The Clear Win: Pitching for new business on Amazon
He also wrote and directed a short film. It was terrible.
Sid is the Paarl 1972 Coca-Cola Yo-Yo Champion and uses his celebrity status to help people through the ups and downs of life.
Forrest Gump is a fictional brand trademark of Paramount Pictures. Sid Peimer is in no ways associated or affiliated with the entertainment franchise. It would be very weird if you thought that.
---
KEYNOTE TOPICS:
Strategy Unplugged
An entertaining exploration of strategy, removing the enigma, and opening your eyes to the elegant art and science of strategy.
You are not alone: the Power of Networks
Although we all have unique networks, many of us don't know how to use them – whether for profit, purpose or pleasure.
Other Topics
Strategy (for the rest of us)
New business pitching
Mental health, depression
NGO fundraising
Consumer Insights
Turnaround strategy
Chamber of Commerce Management
Risk management
Expert On:
There are only two ways to grow a business: sell more to existing clients; get new clients. And the latter usually involves a pitch.
Sidney Peimer combines his years of experience with extensive research to tell a story that will forever change your view on new business pitching. He strips away the myths and legends – revealing pitch strategies that really work.
The Clear Win is a landmark in the world of business books, bringing together empirical evidence with abundant insight, to provide an inspired perspective on winning new business.
Travels from: Cape Town
Speaking Fees:
In-Person: R20,000
Virtual: R12,500