Sonja Kruse – Inspirational Speaker is also known as 'The uBuntu Girl' is blessed with a well-developed sense of adventure and enormous faith in humanity. In 2009 she embarked on a year long solo trip around South-Africa on foot and by thumb.
She set out with a 33lt backpack, a camera and a R100 with an open heart and an open mind. Now available to book through
Speakers Inc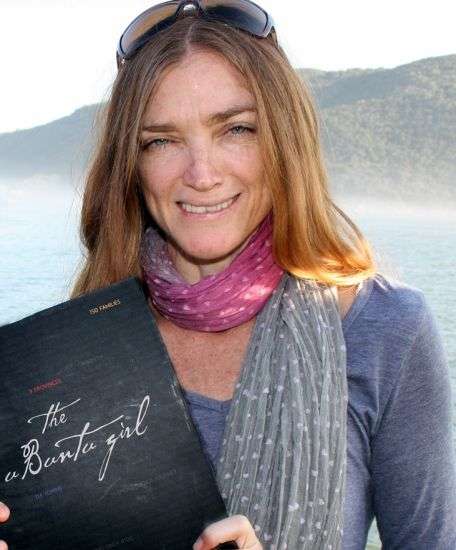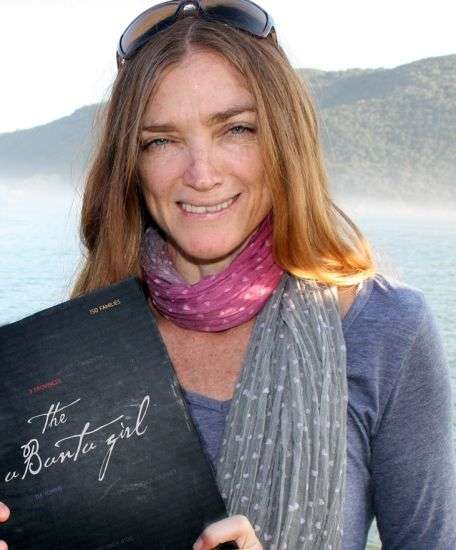 She hitch hiked and walked for 351 days, experiencing the generosity of 150 families, from 16 cultures, throughout 114 towns.
She did this without a back up team, tent or bank cards and without pre-planning the route.
She wanted to collect the goodwill stories that are often omitted from our newspaper headlines. Follow Sonja on
Twitter
She is the author of 'The uBuntu Girl' – a book about this epic journey and of the remarkable encounters she had along the way.
Her wish is that it will help us build social bridges and equip the next generation with the tools to write the stories we want for our future.
As well as being an international presenter and speaker, including stages in Europe and South America, she was a 2011 Feather Awards Finalist and currently facilitates uBuntu youth development workshops.
She also facilitates reading & writing workshops for FunDza Literacy Trust.
Audiences have included:
Mexican Government ~ Mexico
IFS Intrnationale Film Schule ~ Germany
Ubuntu Project Store ~ Italy
Old Mutual
Vodacom
Sun International
Standard Bank
Investec
Bidvest
Pentravel
AECI
Harcourts
Toyota
Ernst&Young
Astra Zeneca Pharmaceuticals
The Spar Group
Group 5 Construction
Pep Stores South Africa
Metrofile
PPC
University of Johannesburg
University of Cape Town
GIBS – Gordons Institute of Business Science
Standard Bank Global Leadership Centre
The Ahmed Kathrada Foundation
Centre International de Liaison des Ecoles de Cinema et de Television
Department of Correctional Services
KZN Department of Arts and Culture
Various schools, clubs, networks and associations.
Sonja is an Inspirational Speaker on building South Africa through the uBuntu Spirit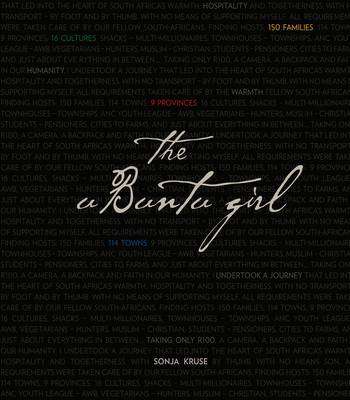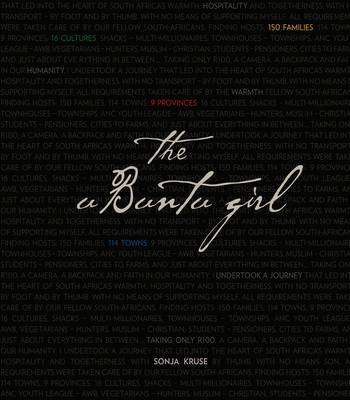 In October 2009 Sonja Kruse – Inspirational Speaker quit her job, gave her car away and left the familiar behind to embark on a year-long journey across South Africa to prove that the spirit of uBuntu was alive in the country. She became known as The uBuntu Girl.