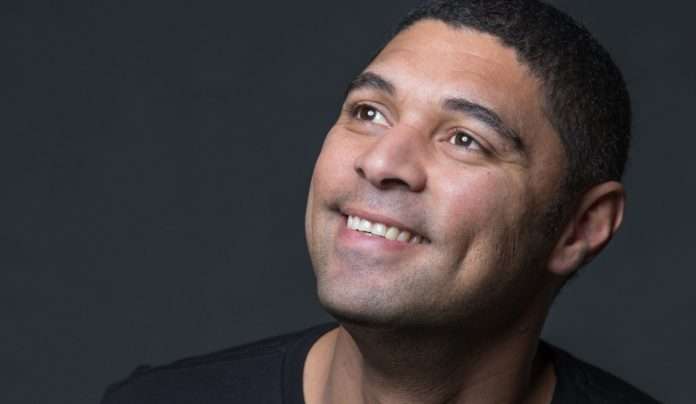 Stuart Taylor – Corporate Comedian is probably best known to South Africans as the presenter of SABC 3's hit travel show, 'Going Nowhere Slowly'.
But when this Stellenbosch University science graduate is not in front of the camera with mud-powdered face and wind-styled hair, Taylor is enchanting local and international audiences with his headline, stand-up comedy and magic shows. 
His award-winning formula of a meticulous fusion of comedy and magic earned him recognition as South Africa's Comedy Magic Champion, a title he held for three years.
After ditching his microscope and lab coat, Taylor's delightful potion of enigmatic entertainment has mesmerised audiences from theatres to boardrooms across South Africa.
His corporate repertoire includes most of South Africa's blue chip multinationals with Shell SA, De Beers, Engen, Sun International, Red Bull and Ogilvy, among his endless list of tributes. 
Taylor's uncanny ability to cast spells of unbridled laughter on virtually any audience, earned him the adoration of critics and fans for his performances at the Pleasace Dome at the Edinburgh Fringe Festival, the Berlin International Comedy Festival and his sold-out comedy-magic theatre productions throughout South Africa.
His theatre production 'Learner Husband' played to critical acclaim across the country from the Baxter Theatre in Cape Town to the Market Theatre in Johannesburg as well as a successful run at the National Arts Festival in Grahamstown and The Montecasino Main Theatre.
Stuart Taylor – Corporate Conference Comedian
This show was built on the success of his previous 1-man show 'Techni-Coloured' whichhad scooped some amazing reviews and awards, winning the prestigious Overall Best Comedy award at the National Arts Festival (2008) and the Show Time award (2007) for the best solo performance.
Stuart can currently be found touring with his latest solo offering 'Money's Too Tight To Mention' as well as 'Learner Husband'
---
Book through Speakers Inc and follow on Facebook