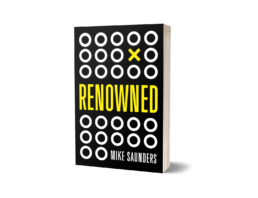 Success is defined by what we can extract from the world and we question Success vs Significance.
What we take out, what we live on, what we save, what we drive, live in and type on. Significance is about what we input into the world. What we believe, what we change, who we believe in, who we influence and why we influence.
A person's significance it not linked to the car they drive or the clothes they wear. A person of significance leverages relationship to make the world better in one way or another. Where success driven people leverage relationships for the sale or income. You can be significant with or without money. Significance is not for the select few, it's for everyone. Everyone who is brave enough to dream of a better future and who has the grit to make it happen can answer Success vs Significance
"Significance is a game changer. Its a bigger dream and its driven by purpose and narrative."
– Mike Saunders
View Mike Saunders full profile at Speakers Inc or follow us on Twitter
ABOUT THE BOOK
---
Renowned is for anyone who wants to unlock the power in their network by leveraging the online world. If you have a sale to make, a business to build, a promotion to get, a message to share or a movement to start, this book will help you amplify and accelerate the work you do.
Mike has spent the last 12 months detailing his experiences in building a powerful online personal brand in this book. Packed with strategic foundations, content development guidelines and a valuable toolkit of the best apps and web-tools he has found to build his brand online.