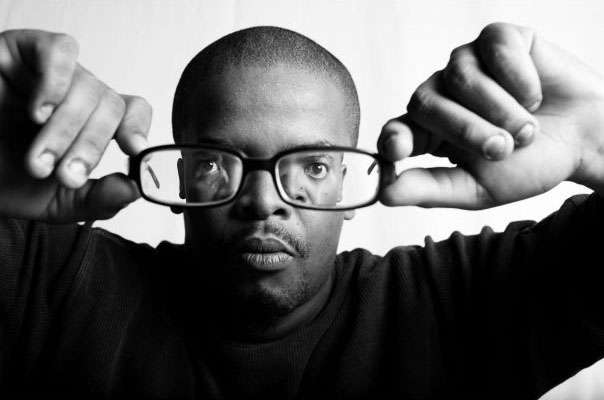 As a stand-up comedian, MC, actor, writer & facilitator Trevor Gumbi – MC Comedian underlying charm offsets his assertive energy on stage as he brings to the fore, some socially uncomfortable issues and he delivers them with hilarity.
Whilst outspoken and sometimes controversial, Trevor Gumbi is a firm favourite in the corporate market, where he can be found entertaining executives and their employees with tailored material, proving that he has the ability to adapt rapidly and appropriately for diverse audiences.
Trever has had his audiences in stiches at several major comedy events in the country, including performing at Comedy Central Live, Sex Live at the Lyric, Kings & Queens of Comedy, Oppikoppi, Rocking the Daisies, Kingsize Comedy Jams, Blacks Only, Laugh Out Loud, Arts Alive Comedy Festival, to name a few.
Alongside John Vlismas, he co-hosted a multi-day conference for Nando's in late 2005 and he performed for a large internal launch for McDonald's in 2006.
That same year, Trevor performed at the FNB Life Start Campus Road Show, travelling to tertiary campuses countrywide.
With an impressive list of satisfied clients, Trevor has hosted an unprecedented number of Standard Bank conferences and numerous road shows.
He has a recognizable voice on a number of radio adverts, with a Top 5 Most Downloaded Radio Show on CliffCentral every Monday afternoon at 14:00pm.
He was voted one of South Africa's Twitter Kings by Cosmopolitan readers in January 2011.
He is widely recognized as the character he played in Vodacom's Brother Ubuntu Freedom ads and as the voice of the fowl in the Hippo Insurance campaign.
He has voice-over experience on ETV's animated series, Jozi Zoo and he has been heard doing skits on 5FM as the 'black guy at a braai'.
He has enjoyed the success of his TV skit show for the Vodacom Super 14 Rugby Season as Offside Vilakazi and he was seen weekly on SABC 1's entertainment celebrity show, The Real Goboza.
Some of Trevor's on-screen achievements include:
• (South African Film & Television Awards) Nominated Actor & Stand-Up Comedian.
• The host of SABC 1's Friends Like These.
• Trevor starred in John Barker's film, 31 Million Reasons.
• He starred in the Hear Me, Move Me film.
• He has appeared on Mzansi Magic's Headline.
• VuzuAMP TV's show, The Real Jozi A-Listers.
• Mzanzi Magic's critically acclaimed drama series. Rockville.
• SABC 1's sitcom, Ses'top La – a spin-off of the hugely successful City Ses'la.
• ETV's Sitcom, Vat 'n Sit.
• Mzansi Magic's travel show, Msawawa True South with Trevor Gumbi.
• He presented the season finale 1 & 2 of Kabelo's Boot Camp.
Trevor Gumbi – MC Comedian
Some of Trevor's TV writing achievements include:
• Mzansi Magic sitcom, Samsokolo.
• SABC's Thandeka's Diary.
• ETV's Vat 'n Sit.
• Mzansi Magic's Headline.
• VuzuAMP TV show The Real Jozi A-Listers (Head Writer).
• SABC 1's sitcom, Ses'top La.
• SABC's Abo Mazala.
• Trevor was a Senior Script Writer on SABC 3's political satire talk show, Last Say on Sunday.
A combination of Trevor's talent, passion, dedication, professionalism and hard work has been seen in all opportunities presented to him and he continues to nurture his craft in order to be one of the best in his field.
Trevor Gumbi on comedy Central
Tech requirements: A good PA system with a good quality mic; good lighting and a stage (if necessary) required …
---
Book through Speakers Inc and follow Speakers Inc on Twitter