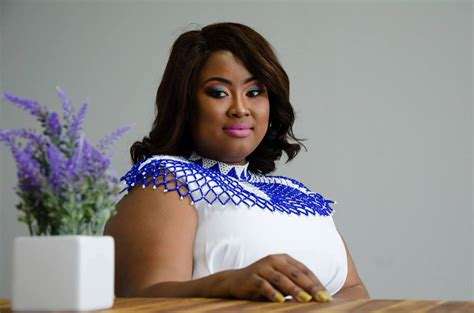 Vumile Msweli is a multi-award winning women who holds a BCom Accounting Sciences from the University of Pretoria and a BCom: Financial Planning Honours from the University of Johannesburg.
She has completed various postgraduate executive courses from GIBBS, New York University as well as Harvard. She holds a Masters in Business Administration (MBA) from the University of London. Vumile is currently doing her Doctorate in Applied Leadership and Coaching at Switzerland's University for Graduate Studies in Management.
Vumile is a member of the Institute of Directors, a Life Coach specializing in careers; a qualified Certified Financial Planner, International Speaker, Entrepreneur, contributing columnist for Nigeria's largest publication The Guardian, regular career coach on Kaya FM and the Brand South Africa Play your part Ambassador.
Vumile was selected by the Women's Economic Forum as a Women of excellence; named South Africa's 34th Most Influential Young Person; named one of Africa's 1000 Voices; in the 2016 top 200 most influential young South Africans under the age of 35 by the Mail and Guardian.
She was also awarded Elle Boss of the Year 2016 in the Corporate Category. She is the recipient of the Gauteng Premiers special contribution for her work in leadership and African Women Empowerment.
Vumile was most recently the Client Services Partner for Africa and the Middle East at Vodafone where she oversaw Service Strategy and Operations for Corporate Clients globally. She is currently the Chief Executive officer for Hesed Consulting which a consulting firm specializing in the African market. She currently serves as a non-executive director at the South African Association for Youth Clubs (SAAYC); Diabetes South Africa.
Key Note Address
Vumi Msweli inspires her audience with the new frontiers in career coaching, and offers practical advice on how to identify your goals and explore your values.
Panelist
Having shared the stage with some of the most influential and inspiring individuals across the globe. Vumi Msweli is able to grab attention, involve the audience and communicate clearly.
Specialized Workshops
With coaching techniques such as neuro-linguistic programming; negative emotional therapy and transformational coaching in an interactive and engaging manner.
Facilitation
If you are looking for an active listener, facilitator with empathy who is also able to create an all inclusive environment through clear communication and guidelines, Vumi Msweli is your go to facilitator
Topics Covered
The African Millennial – Your next customer
The future is female. The future is Africa.
I am not the desert I was born into
Leadership lessons from Zululand
Vumile Msweli has global experience working with a diverse range of cultures and is a results-oriented leader. She has led and managed a team of multi-skilled operations and service executives across Middle East and Africa. She is the CEO and founder of Hesed Consulting a coaching firm with presence in Nigeria and South Africa. She is a regular contributor on Kaya FM and Nigeria's The Guardian Newspaper columnist.
---
Contact Us at Speakers Inc and follow us on Twitter