We are pleased to announce the launch of the World's First ever mobile app where speakers are in control. Please download and register or register on your PC with the link provided below on the WeSpeak icon.
Very exciting as you are now in control!
Download WeSpeak App here to Speakers | Entertainers | Comedians | MC – if there is someone you want on there then Contract us and we will make sure they are on!
Please click the WeSpeak logo below to register as a speaker and once confirmation of registration received you can start…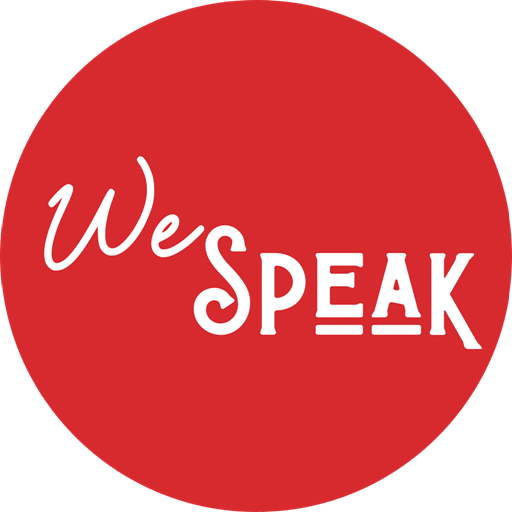 It is now live on Google Play Store (iStore for apple users sadly have to wait for them to publish it there…)
Doesn't matter if you have an iPhone as you can still register and load your own profile once registration approved, as all profiles approved will be live immediately on Android phones – click on the WeSpeak image above to the back end for desktop and register e-mail address.
Who is it for?
Speakers | Entertainers | MC's | Comedians
Create your own profiles
Manage your own calendars for availability
Be in control of YOUR fee!
Event Planners
Load your company images for events
Load Company Profile
Register to market your company
Direct Corporate planning inquiries direct to you
Conference Venues
Register and load your venue details
Create venue bio
Load images
Market directly to Corporate
Corporates | Company Event Planners | Corporate Training Divisions
No charge to view or register
Registration required to view calendars
Transparency on Speakers Fee
Check availability straight away
Secure the booking at a click of the button
WeSpeak
Why use the Mobile App?
Load your own profile
Set your own fees
Manage your own calendar and availability
Load your show reel video
Load as many images as you want
Set your booking rates
Include your e-mail address and telephone number
ALL SPEAKING, MC, ENTERTAINMENT INQUIRIES we receive via the app we only take 10% commission as a Bureau for Premium Partners and 15% commission for all other Speaker inquiries,
We will be directing all inquiries to the App.
What next?:
We will be marketing to all end clients and conference planners
They can check availability and fees and book speakers through the app
There are share buttons on your profile in the app where you can create links to include in a signature or via social media and direct to your clients and they can see your availability.